23junallday25alldayYOGA VIBE 2017(All Day) Undercliff Drive, Ventnor, Isle of Wight, PO38 1UL
Event Details

A festival of the wealth of great teachers diverse classes treatments and healing foods in tranquil settings.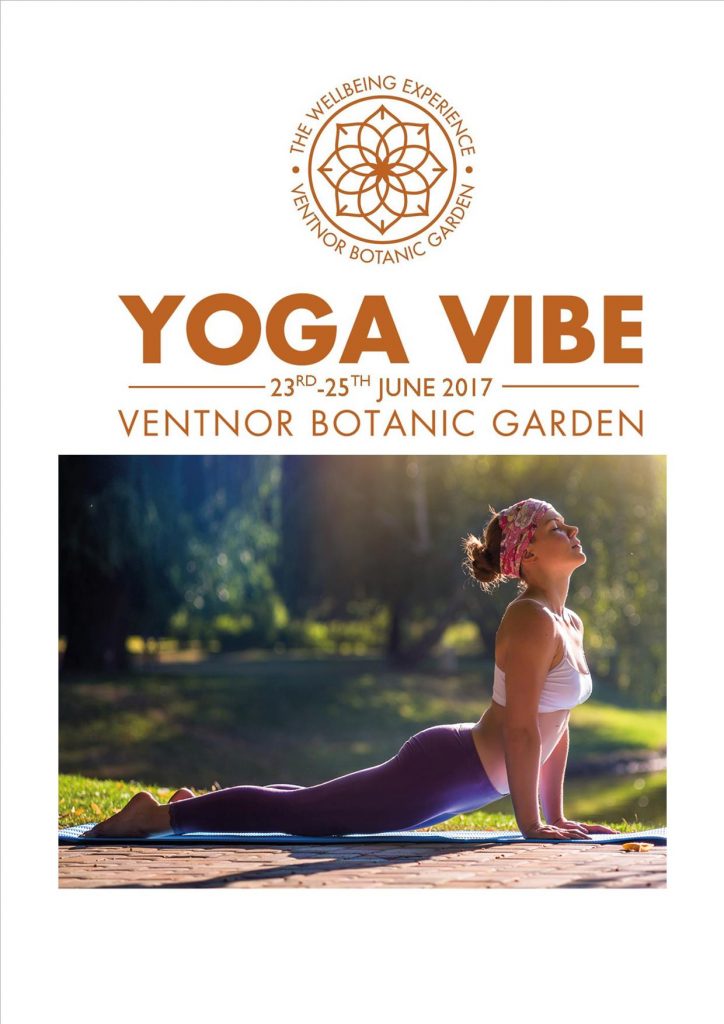 Introducing A weekend of wellbeing Yoga Vibe – 23rd- 25th June 2017
YogaVibe is a weekend designed entirely for your wellbeing from
Friday 23rd – Sunday 25th June 2017. This vibrant yoga festival forms part of the
Wellbeing Experience at Ventnor Botanic Garden on the Isle of Wight.
Whatever your intention when you arrive, you'll leave feeling energised &
motivated by the things you explore & discover within yourself.
A combination of vital ingredients make this a weekend perfect to aid you in the
practice of living mindfully:
 Yoga classes & workshops including Dru Yoga and hot yoga in the Tropical House
 Meditation and mindfulness training
 Music
 Serenity Sound Healing Sound Bath
 Massage
 Food & nutritional advice
 Singing for wellbeing
 Dancing for wellbeing
 Tai Chi
 Painting for wellbeing
 Lectures on botany and wellbeing, eating for
wellbeing and wellbeing for anxiety
 Storytelling
Our programme is developing all the time so keep an eye on the YogaVibe Facebook page for the
latest information.
Why not make a real weekend of it and camp amongst the rare and exotic plants at
Ventnor Botanic Garden too.
Our stunning edulis restaurant and relaxing Plantation Room Café will be serving a
selection of delicious and healthy dishes throughout the day. Plus on Saturday
night there will be food and live music from The Ohmz in edulis Restaurant. Doors
open from 7pm and live music from 8pm.
We're delighted that Serenity Sounds will be on hand throughout the weekend
offering sound healing and journeys with gongs, singing bowls, drums, tuning forks,
bells, voices and other world instruments. Max and Steve will be offering several
sessions throughout the day as well as additional evening sessions in the campsite.
The stunning, eco-friendly Ventnor Botanic Garden on the Isle of Wight offers the
ideal environment to escape the outside world & completely immerse yourself in
your practice, guided by an incredible group of instructors from the Isle of Wight &
beyond.
Learn, meet new friends, set new intentions, and discover new abilities.
Be inspired by feeding your mind, body & spirit. Bring Yourself Home.
Tickets
Tickets can be purchased on our website www.botanic.co.uk; by calling 01983 855397; or from
the Gift Shop at Ventnor Botanic Garden.
Standard Ticket prices
Weekend Ticket: £55
Day Tickets:
Friday only: £15
Saturday only: £30
Sunday only: £30
One Class Pass – £8 – For those who can't make a whole day or the whole weekend
Kids go free!
Camping is included within your ticket price
About Ventnor Botanic Garden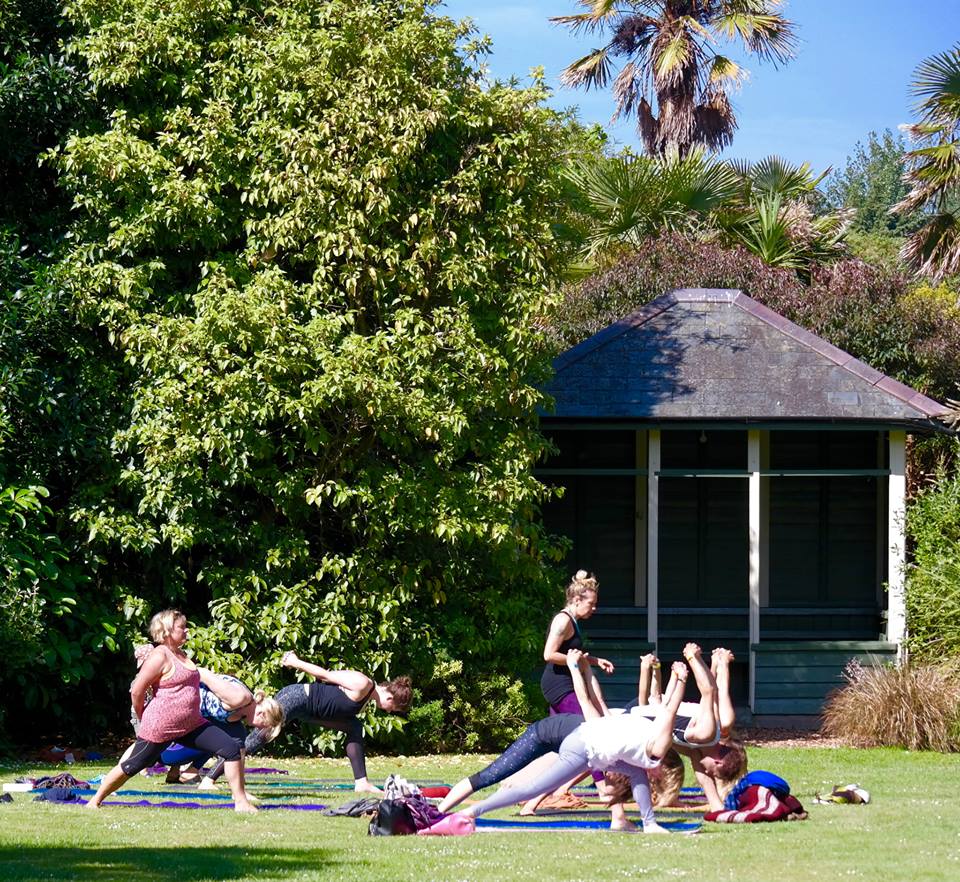 Ventnor Botanic Garden boasts an impressive collection of over
30,000 rare and sub-tropical plants and trees. Spread across 22 acres
of gardens, VBG's plantings are based on geographical regions of the
world. VBG is located in the unique microclimate of the Ventnor
Undercliff which is on average 5 degrees warmer than mainland UK –
we really are Britain's hottest garden! In fact we had 287 different
plants in bloom on New Year's Day 2016.
Ventnor Botanic Garden has a rich heritage of health and wellbeing
stretching back to 1869. The Royal National Hospital for Diseases of the Chest once stood on the
site where patients came to be treated and recuperate in outside "garden wards" away from
smog filled London.
The history of healing continues today at VBG combining our three pillars of wellbeing: the
tranquility of the Garden, healing foods from edulis Restaurant, and a range of yoga and
wellbeing classes every day.
We encourage visitors to take in the tranquil and calming atmosphere as they wander the
Garden; and get off the beaten track to explore and chance upon secluded seating areas, tranquil
oases hidden from view and clifftop meadows with breath-taking views of the coastline. With so
much space to roam, there is always the opportunity for a mindful moment of relaxation and
contemplation as you breathe in your surroundings and let calm wash over you.
Time

june 23 (Friday) - 25 (Sunday)
Location

Ventnor Botanic Garden

Undercliff Drive, Ventnor, Isle of Wight, PO38 1UL