You should plan to go to at least one wedding fayre while planning your wedding. Even if you meet the people you have already booked and given deposits to. Getting ideas and advice is the name of the game, as well as getting excited about your wedding and the people that are going to help you bring it all together.
Get the date in your diary and make sure your friends and family are going too, for moral support and to help you eat the free cake!
FREE entry 11am – 4pm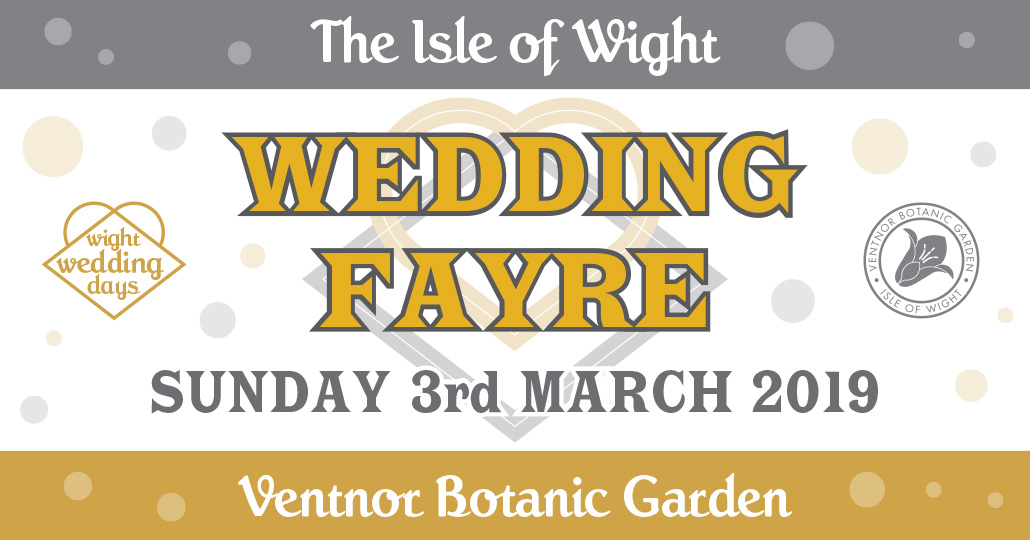 We know that there's no substitute for getting to meet your wedding suppliers and to see and experience the products and services they offer. That's why Wight Wedding Days, with 6 years of experience, have organised this wedding fayre so you can meet some of the hundreds of wedding suppliers on the Isle of Wight.
There will be something for every couple at this wedding event, no matter how early on or advanced the planning for your big day is. Held at the stunning Ventnor Botanic Garden showcasing over 50 suppliers, there is sure to be someone you would like to meet and discuss your wedding with.
It's FREE entry (event only) and FREE parking for all so take advantage of the chance to meet lots of Isle of Wight wedding suppliers while exploring the gorgeous gardens of a stunning venue on the sunny south side of the Isle of Wight. There's the request for a donation to enjoy the gardens but it will be well worth it, we guarantee it!
Head to http://www.wightweddingdays.co.uk/ for more information.