Description
Brand New for 2020!
Join us every Friday at the edulis Restaurant, nestled in the magical surroundings of Ventnor Botanic Garden and enjoy drinks, live music and dining from 5.30pm – 8pm. Book a table to avoid disappointment email marketing@botanic.co.uk. Tickets for Friday after 5.30pm are £2.50.
Jazz on Fridays, what could be better?
Sit back and relax in the magical surroundings of Ventnor Botanic Garden. Enjoy your favourite tipple and sample our home-grown ales.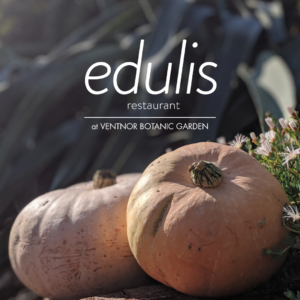 'The atmosphere in the Garden at twilight is completely unique, you don't want to miss this' 
– Susan B. Cowes
A dining experience like no other, get lost in the tranquillity and escape to the tropics right here in Ventnor.
Invite your friends and come along to Autumn Supper at edulis, every Friday this Autumn.
If you're a VBG member you have free access the Garden 'after hours' on Friday, however we do recommend a donation to the performers.
Book a table with us to avoid disappointment. Email marketing@botanic.co.uk 
Non-members and visitors can experience the Garden at weekends, for after hours exploration and Autumn Supper from 5.30pm Friday evenings at £2.50pp.
Once you have made your purchase please make a note of your booking reference which we will email to you, please use this to check in on the night. Tickets are valid for one evening in October, any Friday and can only be used once per booking, You are able to purchase multiple dates if you wish. Please see our 'whats on' page for details of performers.
*You do not need to buy a Autumn Supper pass if you're a VBG Member or have already purchased day passes within the week of your visit.
*prices include a table reservation at edulis and parking please confirm your details to marketing@botanic.co.uk
**Occasionally Autumn Supper ticket prices may change depending on scheduled entertainment.