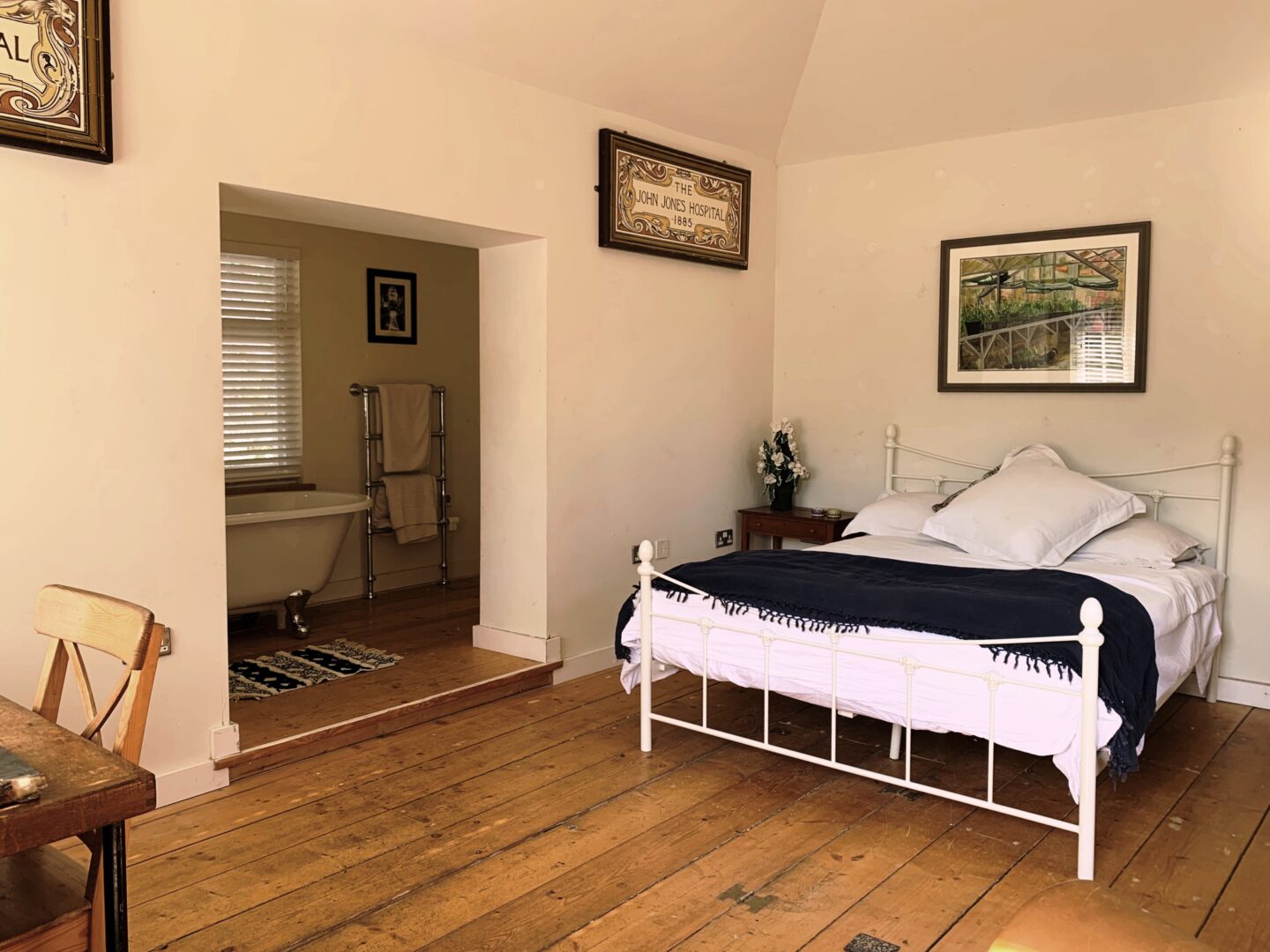 Enjoy a self-catering stay at Ventnor Botanic Garden
From camping to glamping in a tipi, staying in a luxury cabin or in an elegant Victorian home. You can create a unique self-catering experience for you and your family here at Ventnor Botanic Garden. Whether you're looking for a short weekend escape or a full week's holiday inside our tranquil garden. You can even order meals from our chefs, enjoy a barista coffee or breakfast in The Plantation Room Café, and dine at edulis, our restaurant which features produce grown 'in-garden' at Ventnor Botanic Garden.
We also offer fantastic 'work-cation' opportunities here at Ventnor Botanic Garden… Escape the everyday working from home environment and move your office space to Signal Point, where you'll be nestled in amongst the palms and Arid garden. Enjoy uninterrupted views of the grounds and the English Channel beyond.
Additional perks to staying with us
All stays at Ventnor Botanic Garden include complimentary (Yes, free!) access to the Garden and its Shop, Café, Restaurant, Studio, and Garden Gallery.
Free parking.
Unlimited access to the Garden.
Fantastic local walks along the coastal path and down to Steephill Cove or beyond to Ventnor Bay.
Access to our onsite wellbeing experience (additional payment required for each class.)
Our accommodation & what our guests think

"Signal Point was an absolute delight! From the fabulously restored Victorian house to the electric showers and large tub bath. Walks along the coastal path and proximity to Ventnor were fabulous. Our excursion into the Botanical Gardens reflected an incredible array of Southern hemisphere gardens and glorious aloes. Even in winter, this was a wonderful place to spend a couple of days. Well worth it!" – Juliet.

"This cottage is in the most stunning, idyllic setting and it was absolutely magical to be able to walk freely through the gardens both day and night. The views from upstairs are breathtaking. The cottage itself has great character. The whole trip was like the most relaxing step back in time and we loved it!" – Sophie.
"Such a beautiful place. The cabin was lovely and so peaceful, and we had some great walks recommended to us by the cafe staff. Great location to see some great sea views and the gardens and such friendly hosts." – Laura.

"We absolutely loved the cabin and wished we were staying for longer. It was lovely and peaceful with beautiful views. The cabin itself is lovely and cosy, a perfect retreat! It is brilliant value for money on its own but even more so with the added bonus of the free access to the botanic gardens. We would definitely stay again if/when we return to the Isle of Wight." – Michelle.
"I appreciated my stay here, tucked away in the little cabin, surrounded by greenery. The living space is obviously compact, but well equipped (fridge, hob, oven, sink, plenty of crockery and utensils etc). I found my stay very peaceful – and the stars beautifully clear at night thanks to the lack of surrounding light pollution. Free entry to the mightily impressive botanic gardens themselves was obviously a real bonus, too." – Nicholas.

"The Greenhouse Cabin is really comfortable and stylish inside – perfect for one person. I really enjoyed staying amongst the tropical plants of the botanical gardens with views of the sea." – Charles.
"The tiny cabin was the perfect getaway in search for peace and relaxation away from city burden. Accommodation was clean, warm and cosy as expected. Cherry on the cake, it's only 10min away from Steephill Cove." – Emilie.

"A delightful little gem of a place. Peaceful and very secluded. Simple and basic amenities but adequate for our needs. Being surrounded by Echiums made it feel tropical! Sightings of a barn owl and red squirrel made it all the more special." – Rosie.