Tai Chi
Garry Brindley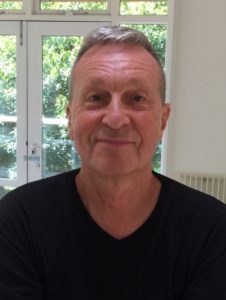 About Garry
Garry studied under Master Ji Jian Cheng before teaching in Berkshire for several years. Now based in Ventnor and has beginner and intermediate classes of Tai Chi and Chi Kung at the Botanic Gardens. Also as a Remedial Masseur, his classes have a underlying health and wellbeing element while following the traditional movements of these Chinese Artforms.
About Tai Chi
Tai Chi (Taiji) An ancient Chinese discipline consisting of a number of linked movements which improve breathing, balance, posture and strength. There are many styles of Tai Chi, the most widely practiced is Yang style and is the one taught at the Botanic Gardens.
Chi Kung (Qigong) A gentle exercise composed of a series of movements repeated a number of times, promoting the relief or prevention of chronic health problems. Also helps poor circulation, nerve pain, back and joint stiffness. Provides inner tranquility to help manage stress, anger and depression.
When?
Monday Evenings 6-7pm
Tuesday, Wednesday & Thursday 1-2pm
SIGN ME UP!
If you would like to receive regular news, updates and offers from VBG, please sign up here...

Tel: 01983 855397  |  Ventnor Botanic Garden, Undercliff Drive, Ventnor, Isle of Wight, PO38 1UL