Wellbeing Schedule
Our monthly schedule of Wellbeing classes at Ventnor Botanic Garden is designed to help you feel better in mind, body and soul. We host weekly sessions for physical movement, including a number different yoga classes including Ashtanga, Bihar, British Wheel, Hatha and Nidra. In addition to yoga, we also offer classes in Tai Chi and Qigong.
In addition to the weekly sessions, we welcome experts from across the Island and beyond to run special guest sessions as well as groups discussing health and wellbeing subjects.
Please check our 'Whats on' page for up to date classes and times.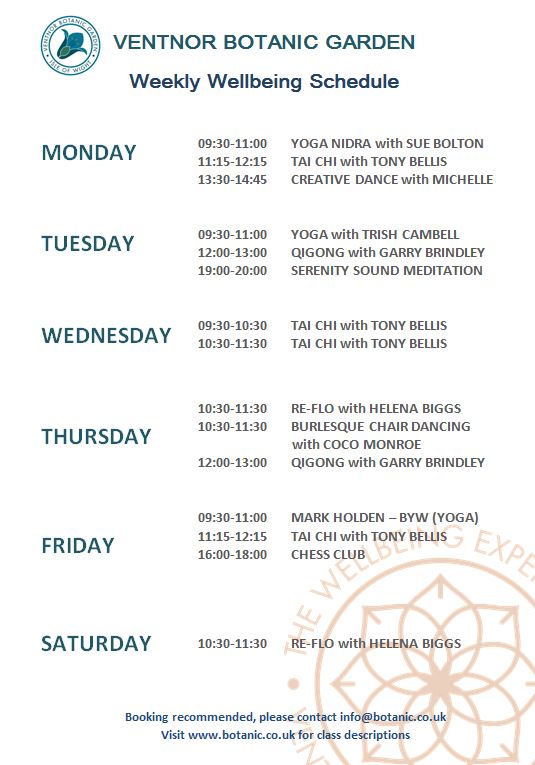 Tel: 01983 855397 | Ventnor Botanic Garden Community Company C.I.C, Undercliff Drive, Ventnor, Isle of Wight, PO38 1UL