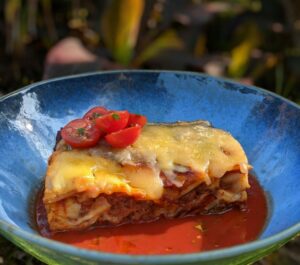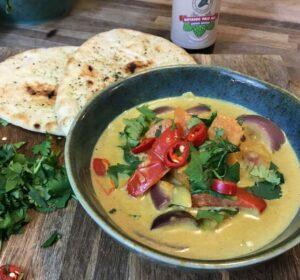 Discover edulis@HOME
Enjoy the beautiful and tasty dishes from the edulis restaurant in your very own home, freshly prepared on-site in our botanic kitchens using unique and unusual garden-grown ingredients. Meals arrive frozen for you to enjoy whenever you like.
Pick up your favourite meal to take home on your next visit to the Garden or opt-in for home delivery for £4.50 to anywhere on the Isle of Wight. Alternatively, give us a call on 01983 855397 and we can talk you through our menus. Also, why not try before you buy, our meals are featured regularly on out Plantation Room Café lunch menu!
View our main menu by clicking here and why not add a bottle of wine or VBG Beer to complete your meal.
Customer testimonials:
The Sri Lankan Curry from edulis@HOME take away service was superb. A vegan, warming spice selection, creamy coconut milk finish and a medley of vegetables which I enjoyed with some naan bread! Perfect flavours for these Winter months.
We bought 2 of your frozen meals last weekend. The Sri Lankan curry was delicious but we particularly LOVED the Thai chick pea curry. It was delicious, delicately flavoured and gently spiced. Jan and John Spence March 2021