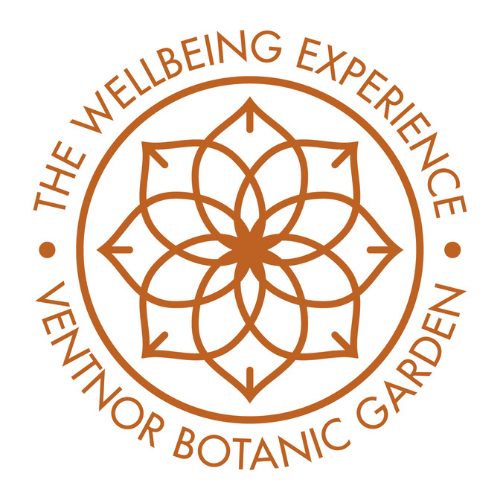 Wellbeing Experience at Ventnor Botanic Garden
Here on the South Coast of the picturesque Isle of Wight, nestled in the sanctuary of the undercliff sits Ventnor Botanic Garden with over 22 acres of sub-tropical beauty.
The Wellbeing Experience at Ventnor Botanic Garden is designed to create a unique, wholesome and healing experience among the stunningly beautiful backdrop of Britain's Hottest Garden.
Come and join us for one, or more, of our weekly scheduled classes or workshops either in our beautiful studio or in The Garden amongst the trees. We then invite you to continue your journey, to relax and unwind in the peace and tranquillity of our upstairs Plantation Room Café and Terrace to eat the freshest, healthiest meal full of produce grown right here at The Garden and throughout the Isle of Wight.
The connection to Mind, Body, Spirit and Nature is a powerful healing experience. Come and share it with us.
Wellbeing Class Descriptions
From Yoga to Tia Chi, Pilates to Forest Bathing and Sound Baths – Plus so much more, you'll find something for you here. Below, you'll see our current weekly Wellbeing Schedule with Class Descriptions listed. Many of the classes need little to no experience whatsoever. Further monthly Wellbeing events can be found on our What's On pages.
For further information email wellbeing@botanic.co.uk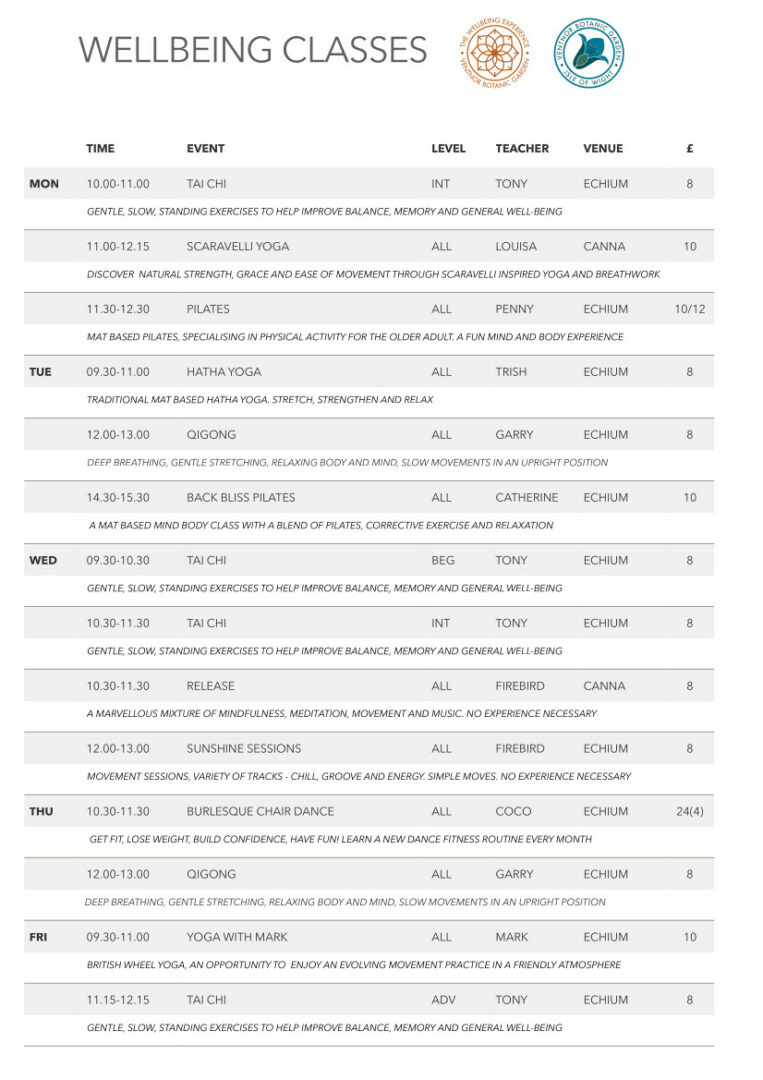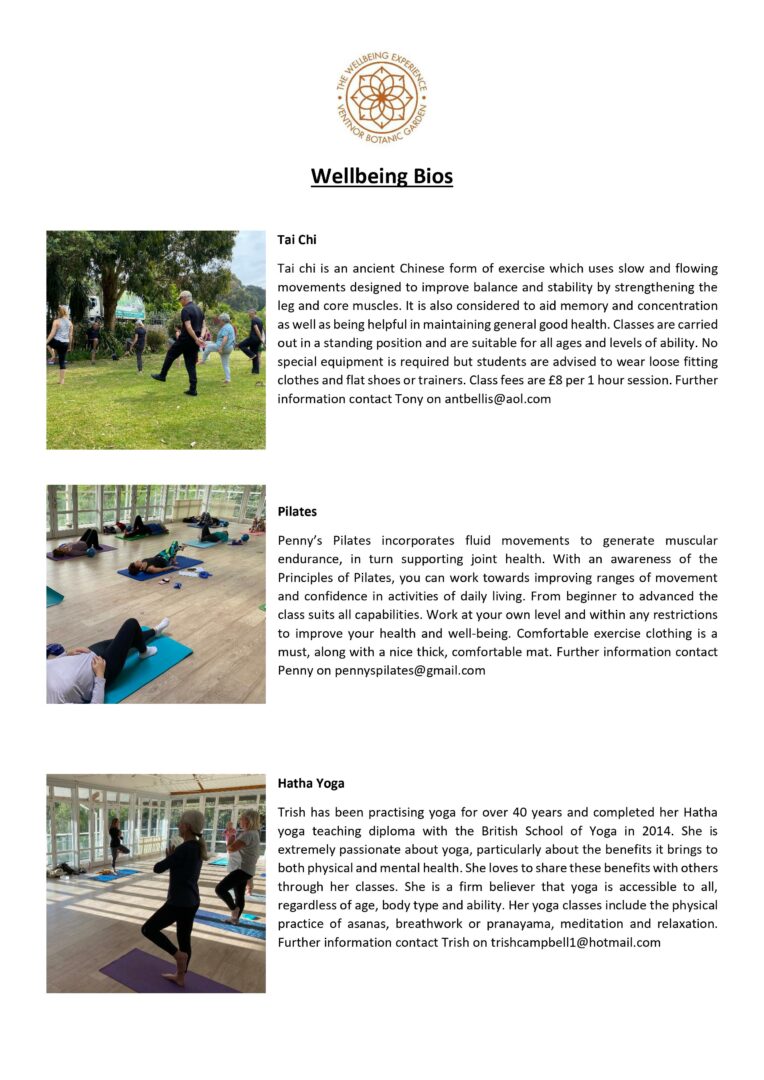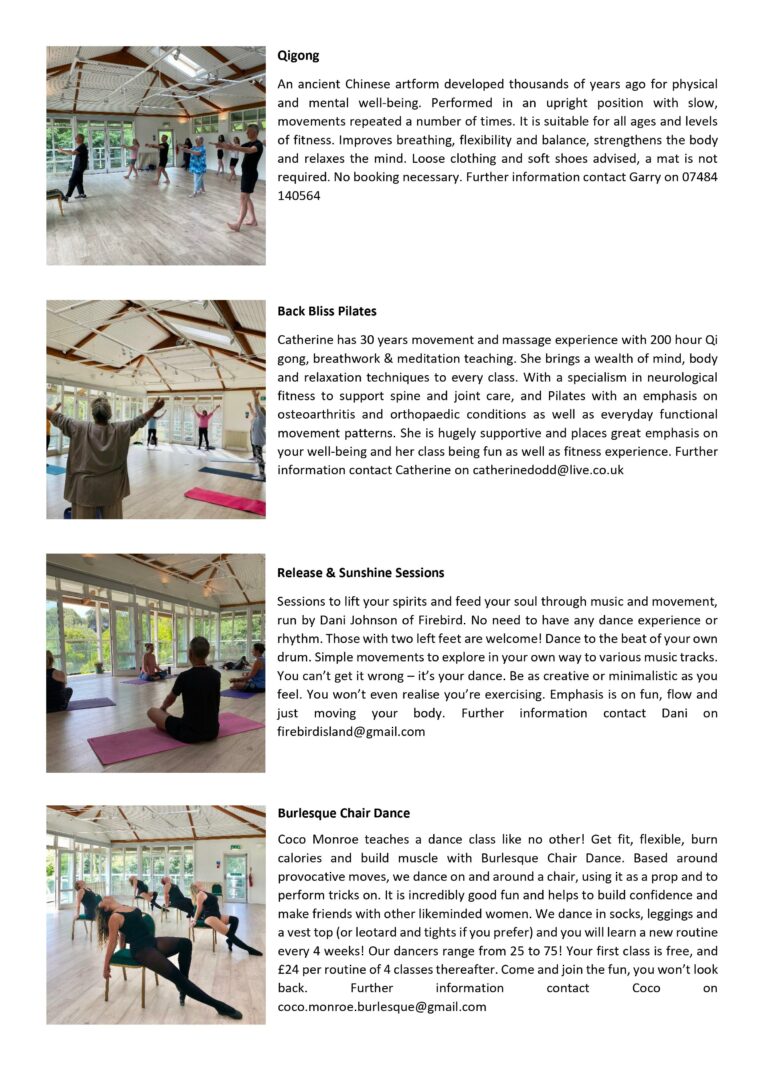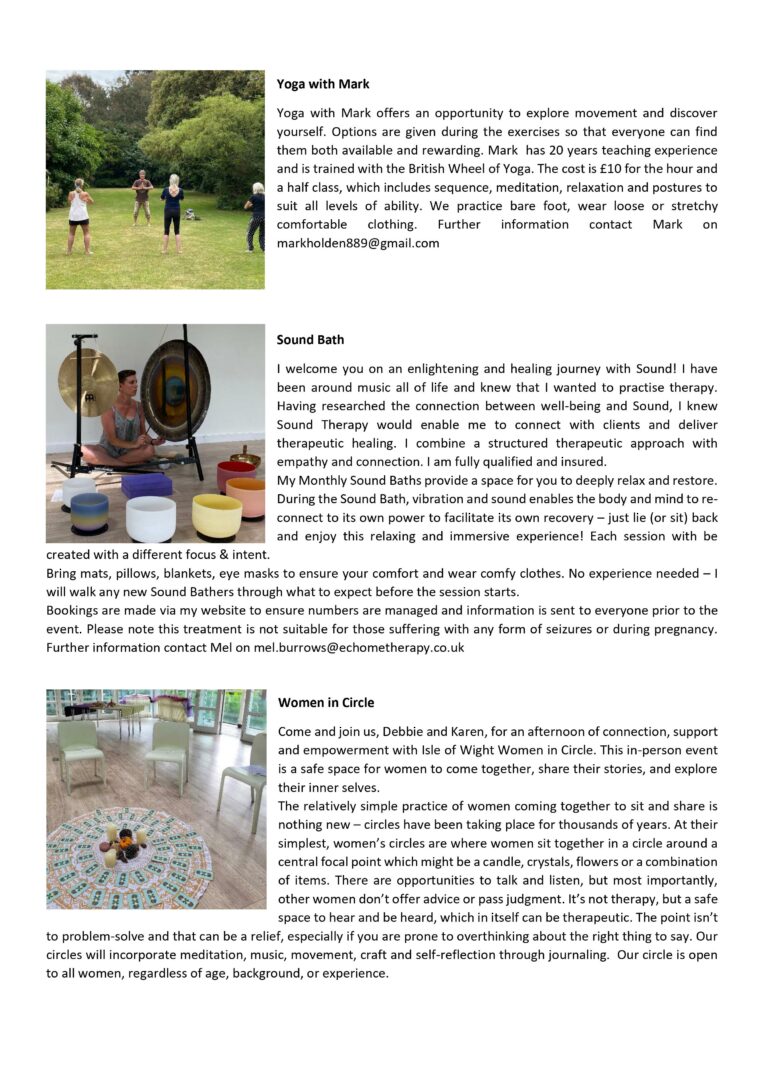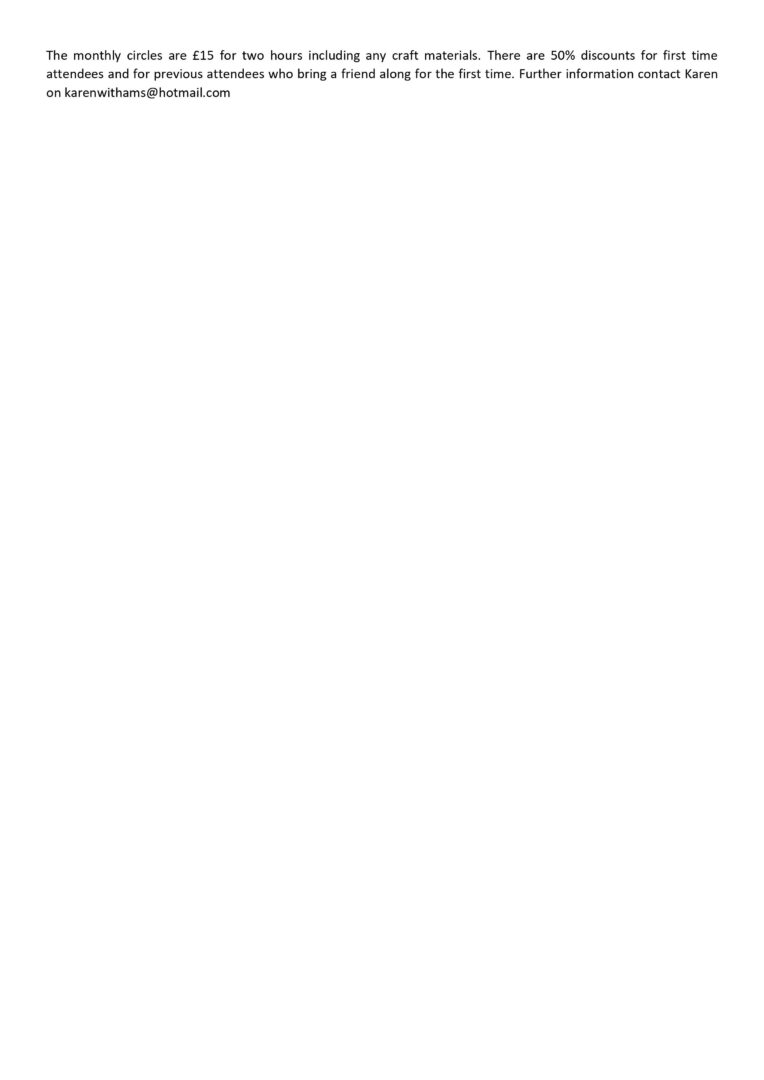 Get in Touch
We hope that with every visit you leave us feeling inspired, peaceful and centred.
For further information, please contact us at wellbeing@botanic.co.uk
or 01983 855397.
Ask us about our Wellbeing 6-month pass!
Tel: 01983 855397  |  Ventnor Botanic Garden Community Company C.I.C  | Company Number: 07976468 | Registered Address: Undercliff Drive, Ventnor, Isle of Wight, PO38 1UL