About Us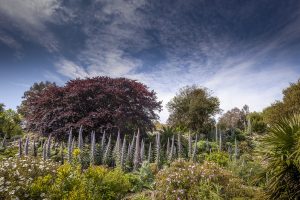 Ventnor Botanic Garden lies in the remarkable microclimate at the heart of the famous 'Undercliff.' This unique garden is protected from the cold northerly winds by chalk downs. Indeed, it holds the warmth from its southerly aspect so well that, combined with the moderating influence of the sea, frost is rarely known. When frost does occur it is usually of short duration and not great severity.
With an average rainfall of 28 inches its climate is more akin to the Mediterranean. This enables a wide variety of plants considered too tender for much of mainland Britain to be grown.
The Garden is unrivalled for its collections of subtropical plants grown unprotected out of doors.
Many of our plants are shown in representations of geographical regions, growing in association with each other as in the wild. We aim to present an immersive experience where the visitor is transported to landscapes from around the world. There's an impressive collection of succulents and cacti including huge spiky agaves and flowering aloes. Sun-loving herbs, giant echiums, vibrant tender bedding plants and mature palm trees thrive here, as do many colourful South African treasures, Australian eucalyptus, bottlebrushes, tree ferns, and much more.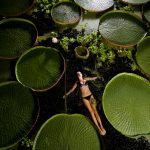 The Tropical House is designed to reflect the curvilinear conservatories of the Victorian era. Visitors enter through a derelict mineshaft that opens up into tropical heat. The running water produces high levels of humidity encouraging the plants to grow. Further in, a pool of water containing 22 tonnes of heated water shows the Amazonian Giant Waterlily in the summer. Victoria amazonica, the giant water lily at VBG, evolved to germinate, grow and flower during the Amazon's annual flood cycle of 3 months or more. So what is a small leaf in May becomes a 2.5 meter giant in August when the plant's extraordinary flowering pattern begins. We have recently re-opened the Tropical House at the Garden and you will find the small first leaves in the middle of the large lily pond in the coming weeks.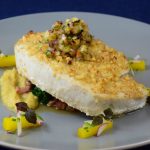 edulis Restaurant:
Visit edulis Restaurant for lunch to sample the freshest ingredients including rare vegetables and fruits, micro-herbs and living salads grown right here in the Garden; all combined with the best of local produce. Open 12 noon until 3,00pm during the Summer. Visitors should enquire about Autumn and Winter openings before visiting. Find out more here.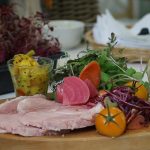 The Plantation Room Café:
A great place to meet with friends and to eat, drink and relax. The Café is open daily from 10am until 4pm during the Autumn/Winter. If the weather is warm, with no more  than a light breeze, then why not sit out on our Café Terrace and enjoy the view across the Garden. Find out more here.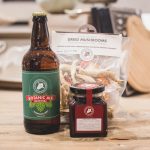 PUYA Boutique:
Open daily from 10am all year round, visitors can browse our carefully edited range of giftware discovering perfect gifts for loved-ones at home or mementos of your visit. Featuring local art and photography, elegant china, home and garden wares, books and produce made using rare and exotic ingredients grown here at VBG such as our Arbutus & Strawberry Jam and Crab Pear Syrup.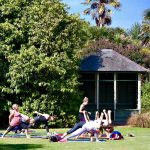 The Wellbeing Experience:
The garden has a rich heritage of health and wellbeing. A Victorian chest & respiratory disease hospital once stood on the site where patients would come to be treated in the pleasant coastal climate, away from smog filled London. The history of healing continues at VBG today combining the tranquillity of the Garden, healing foods, and a range of yoga and wellbeing classes.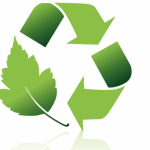 Sustainability:
Responsible resource management is at the heart of everything we do at VBG from the way we heat our buildings to how we grow the produce served in our restaurant. Our ethics are simple, help look after the planet and it will look after us. With climate change an ever increasing concern to us all, we hope to become a carbon neutral garden by 2020, doing our bit for planet.

Tel: 01983 855397  |  Ventnor Botanic Garden Community Company C.I.C, Undercliff Drive, Ventnor, Isle of Wight, PO38 1UL