Hop Yard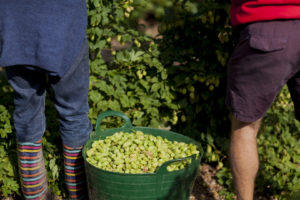 Once the fifth largest hop producing county in the United Kingdom; the Isle of Wight supplied hops in vast quantities to the brewing industry for the naval port of Portsmouth. Following those glory days of the 1800's however hop production steadily declined to the point of vanishing from the Island economy and landscape by early in the 20th century with just a few remnant escapee hops still surviving in our hedgrows.
In 2009 Ventnor Botanic Garden resurrected this hop growing tradition and now have the only fully established productive hop yard on the Island. The hops are carefully maintained, basking in the microclimate of the Undercliff and perched on the cliff top to the south of the Garden. Every year the hops are picked by hand, then dried and packaged.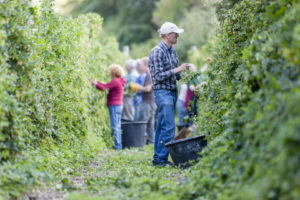 In 2013 the Garden launched a new beer, Original Botanic Ale, brewed by Yates' Brewery. This was followed in 2015 by Botanic Pale Ale, brewed by Goddard's Brewery. 2017 sees the launch of our latest beer in partnership again with Goddard's Brewery, our first Botanic Lager with eucalyptus.
Discover more about our Botanic Series here.
The beers are available bottle conditioned from our Online Shop, our Gift Shop, on tap in the Garden Café, and from good pubs everywhere.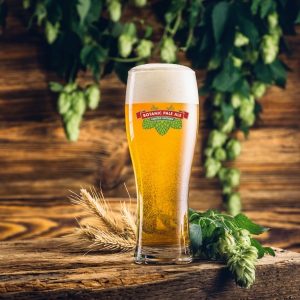 This project was made possible through the financial backing and dedicated volunteers of the VBG Friends' Society.
Tel: 01983 855397  |  Ventnor Botanic Garden Community Company C.I.C, Undercliff Drive, Ventnor, Isle of Wight, PO38 1UL