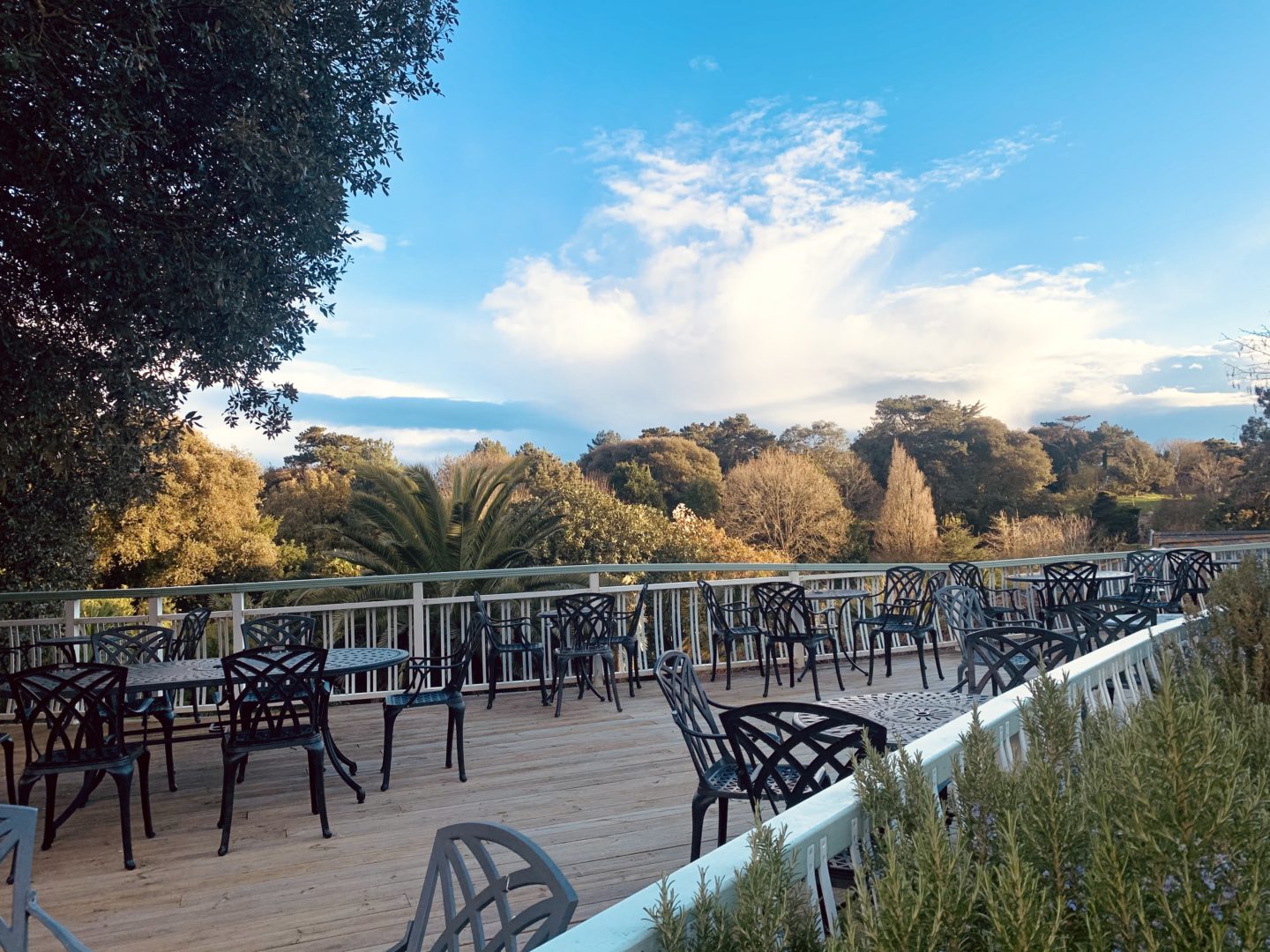 The Plantation Room Café
Situated high above the Palm Garden, The Plantation Room Café allows you to sit back, relax and fully immerse yourself in the sounds, smells and views of the gardens. You'll be visited by our resident robins, and you'll hear the sea crashing into the cliffs in the distance.
The Plantation Room Café is open daily from 9am till 4pm. We offer a range of lunch options with our daily specials. Each morning, we also offer our breakfast menu that's served until 11 am each day. Please see our current menus below.

Our terrace area offers a sheltered overview of the Palm Gardens and beyond. With access directly from the main entrance, via the café itself.
The Plantation Room café provides a cosy retreat for visitors who want to relax, read or are looking for a Barista coffee, an elegant loose-leaf tea, a glass of fine wine or a light ultra-fresh lunch and catch up with friends.
The unique colonial architecture of the covered porch and the delicate windows of the best remaining building from the old Hospital are brought out throughout The Plantation Room.
Tel: 01983 855397  |  Ventnor Botanic Garden Community Company C.I.C  | Company Number: 07976468 | Registered Address: Undercliff Drive, Ventnor, Isle of Wight, PO38 1UL