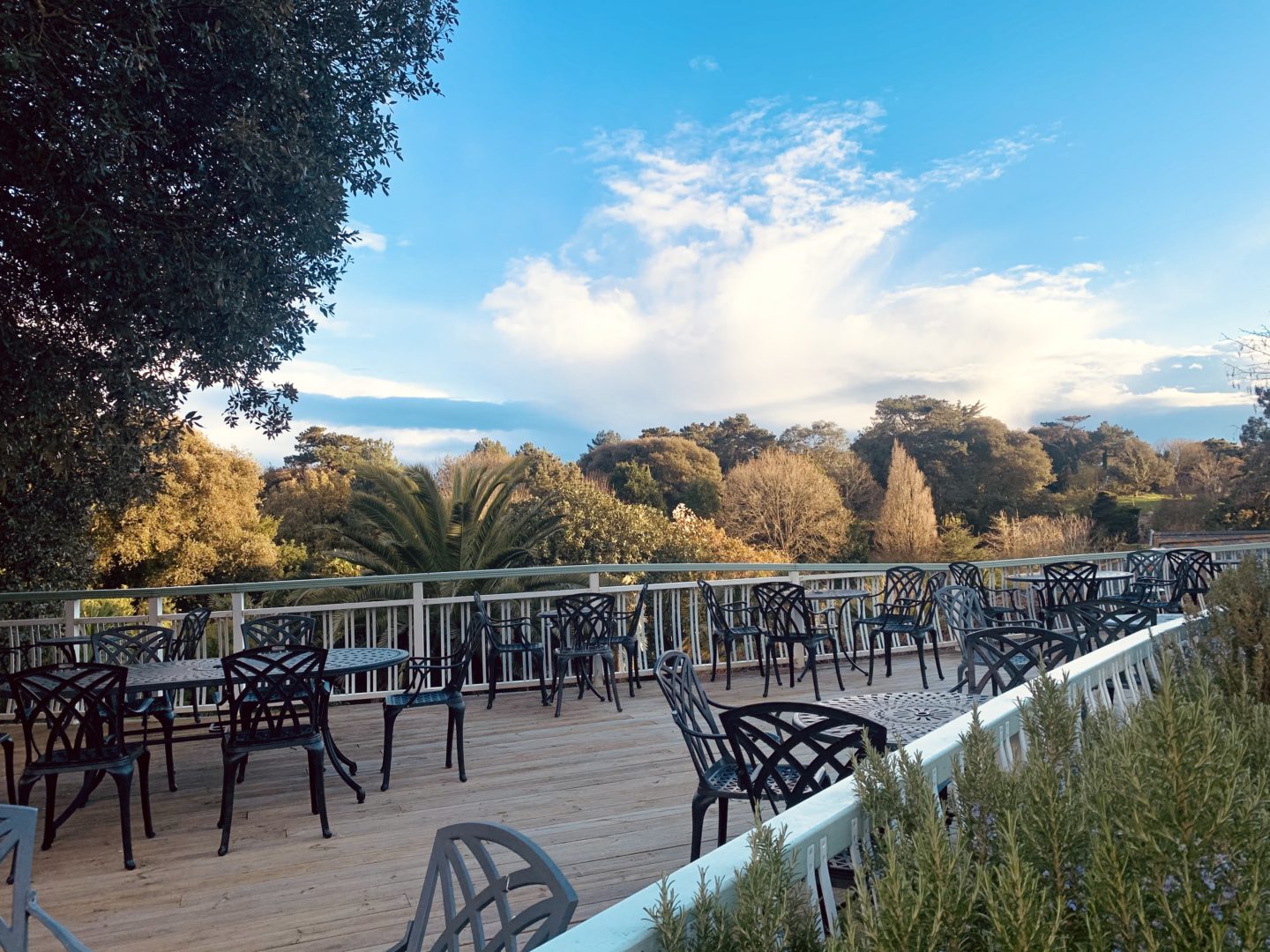 The Plantation Room Cafe
We are currently offering a food & drink service at the plantation room café. Open daily from 9am – 6pm.
Click here to view/download our sample menu or give us a call on 01983 855397 or email foh@botanic.co.uk.
We also have a new breakfast menu, which can be found here.
Available delivery service to Undercliff Drive, Ventnor.
Located on the top level of the Garden, The Plantation Room Café has a sheltered outdoor terrace which overlooks the historical Palm Garden.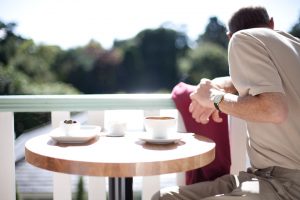 With free entry and parking, this cosy café provides a wonderful retreat for visitors who want to relax, read or are looking for a Barista coffee, an elegant loose leaf tea, a glass of fine wine or a light ultra-fresh lunch and catch up with friends.

The Plantation Room picks up on the unique colonial architecture of the covered porch and the delicate windows of the best remaining building from the old Hospital. In the warmer months we run tables out onto the wooden terrace overlooking the Palm and Medicinal Gardens. Designed to resemble a library, it offers a comfortable place for our Friends and visitors to relax in the warm and read the day's papers, your favourite novel, as well as our collection of periodicals and books – a perfect cure for the winter blues.

Tel: 01983 855397 | Ventnor Botanic Garden Community Company C.I.C, Undercliff Drive, Ventnor, Isle of Wight, PO38 1UL