Start saving and help to preserve the Garden for the future!
Visit more, save more and support the Garden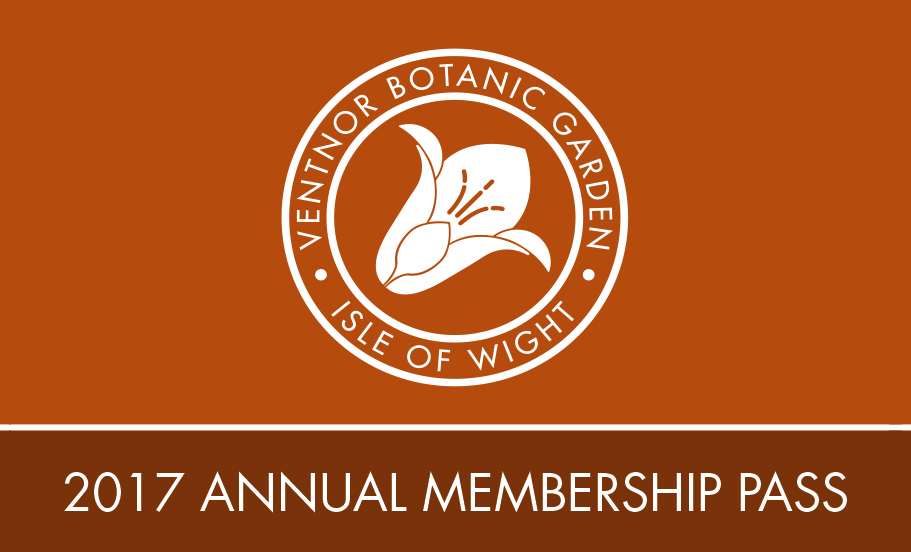 Here at VBG we encourage our visitors to come back again and again throughout the year. Whatever the season and whatever the weather, there is always something special to see at Britain's hottest Garden where the unique microclimate supports a superb subtropical plant collection over 22 acres.
Visiting VBG more often has never been cheaper and easier as we are delighted to announce we have revamped our Annual Membership Passes making them even better value.
As well as unlimited access to our Garden for 12 months, you will enjoy the following exclusive Membership benefits…
10% off food and drink purchases in The Plantation Room Café when you spend £10 or more;
10% off food and drink purchases in edulis Restaurant when you spend £20 or more;
10% off purchases in the Gift Shop, Plant and Seed Shop when you spend £20 or more;
Bring a friend for half price Garden Admission;
Member eNewsletter each month;
Easy access to Steephill Cove along Coastal Path. The combined Garden/Steephill Cove visit is one of the island's treats!
It's simple, all you need to do is just show your Annual Membership Pass each time you visit and take advantage of all of the above. Don't forget, there's also free car parking!
How do I get an Annual Membership Pass?
Annual Membership Passes can be purchased in three ways;
Drop in and seeing us with a passport size photograph of each Pass holder, we'll issue it while you discover the Garden
Give us a call and we'll post a voucher out to you for free
CLICK HERE to buy via our online shop and we'll post it out to you for free
To get a Pass you will need to fill out a simple Registration Form and supply a passport sized photo for each Pass holder.
How much does an Annual Membership Pass cost?
Adult Pass – £29.50
Child Pass (aged 6-16) – £12.50
Under 6's always enjoy free access to VBG
Joint Pass (2 adults) – £54
Family Pass (2 adults, 2 children) – £69
Can I buy a Pass for a relative?
Of course you can! We think Annual Membership Passes make excellent gifts for friends, family, neighbours or even work colleagues. We've even made our Passes available in Gift Packages making them perfect for wrapping up with a free pack of VBG seeds and we'll post it out to you or directly to them for a small charge. CLICK HERE to buy your gift package.
TERMS & CONDITIONS
The Annual Membership Pass provides unlimited access to Ventnor Botanic Garden for 12 months from the date of issue. The Pass' expiry date will be clearly stated on the Pass. The Pass covers the person named and pictured on the Pass only. Each Pass holder will be given a Pass with a photograph. An Annual Family Pass includes access for two children when accompanied by at least one adult on the day. Additional Passes for Children can be purchased separately, a photograph will need to be provided and a separate Pass will be issued. In order to qualify for additional member benefits, the Pass must be shown when making a purchase. Discounts do not include alcoholic beverages, Liz Earle Beauty Co products or art. A maximum of one guest per Pass holder may receive half price admission at one time. Annual Membership Passes do not provide access to special ticketed events. Discounts cannot be used in conjunction with any other offer. A maximum of one guest per Pass holder may receive half price admission at one time. Member benefits can be redeemed throughout the year.