Ventnor Botanic Garden – In the Guardian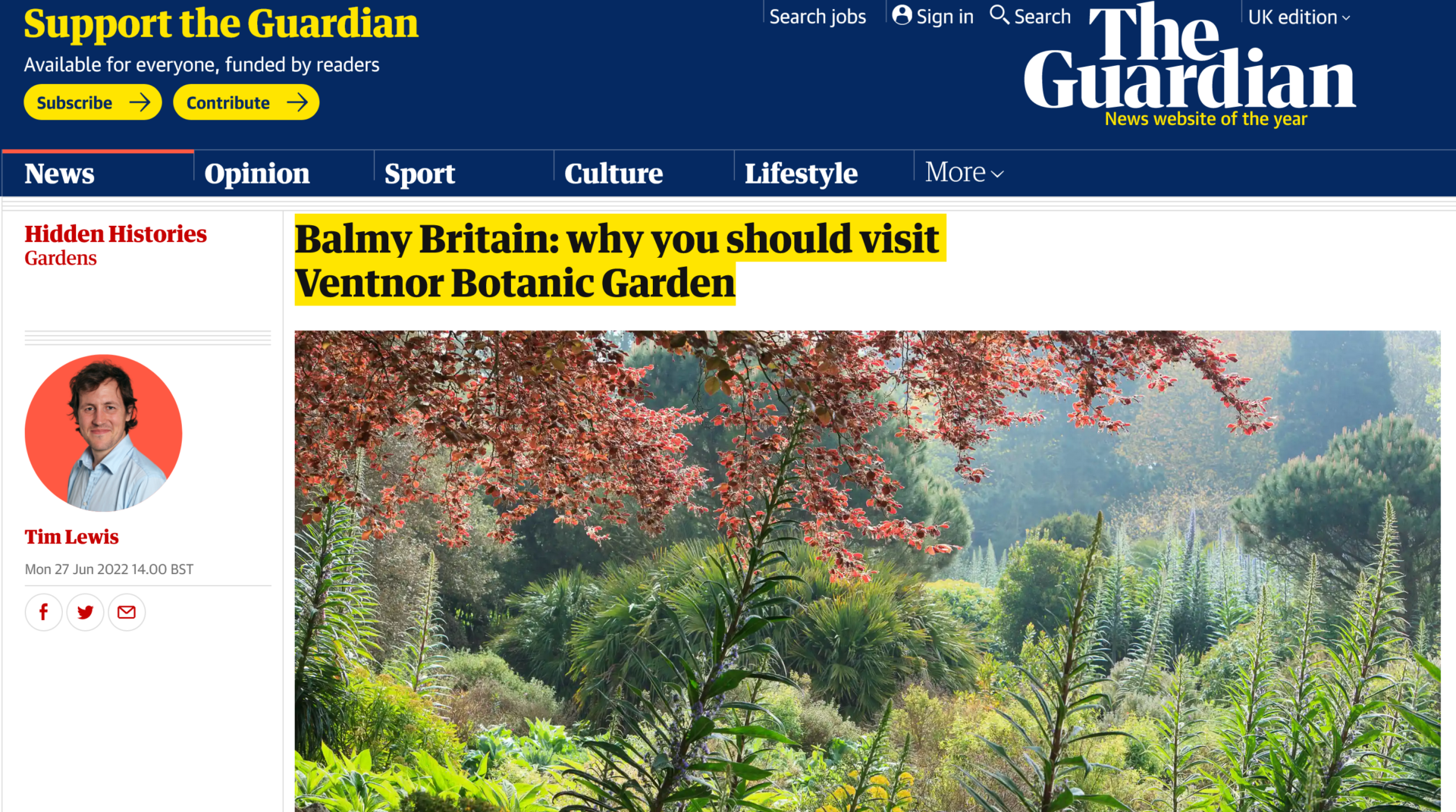 In this recent news article written by Tim Lewis for The Guardian, readers are taken on a journey through the Garden. Tim tells us of his visit to Ventnor Botanic Garden with his family ahead of writing the article.
I feel like I've been to a lot of places in Britain that have boasted of a microclimate. And, as any self-respecting pedant will tell you, they are probably correct: "There is a distinctive microclimate for every type of environment on the Earth's surface," says the Met Office. But while we all love a windy upland, the areas that really get the juices going are those pockets of Britain where it feels unnaturally balmy.
Within Tim's article, he describes his joy at seeing the 'Ventnor Lizards' up close during his visit to the Garden. You can see them too, especially on a sunny day, basking on the rocks, walls and even the paths around the Garden. Find out more about our local celebrities – The Common Wall Lizard, here.