Made to order handmade Eucalyptus Mixer now available.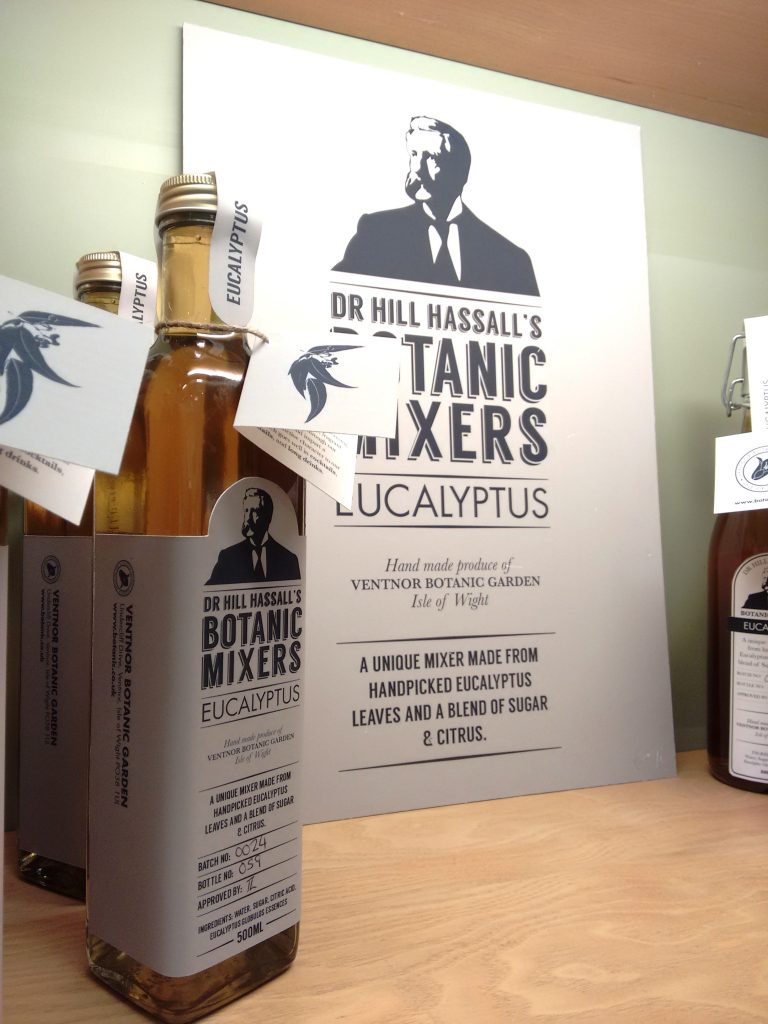 Made from distinctive and aromatic Eucalpytus leaves, this soothing cordial is inspired by the pioneering Victorian, Dr. Hill Hassall. Delicious with sparkling water and even better in a G&T! A mixologist's dream – a great new, innovative ingredient straight from a botanic garden. And our Medicinal Herbalist says it is good for you too!
This is a cordial with a mission – every sip helps us secure the future of the island's only botanic garden. We are sustainability people, so we chose to present our cool new beverage in a reusable bottle – use it for balsamic vinaigrette or to infuse olive oil after you have enjoyed the good doctor's cordial.
This product is made to order in both 250ml and 500ml. We aim to have it delivered as soon as possible. To order your bottle,  CLICK HERE.
Please allow for postage costs of £2.50.