Weather Update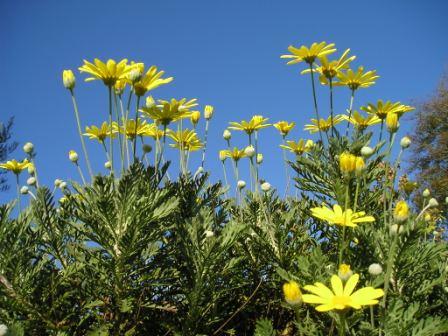 Throuighout the land we've seen examples of extraordinary weather affecting the UK. We seeAs of 9th January 2016 we've not had a frost for nearly three years, the last recorded on 18th January 2013.
A look at the remarkable weather for December 2015 from Chris Watts, VBG's weather recorder:
Here is a quick assessment of the extraordinary weather we experienced in December. The mean temperature,11.9C, was up by 5.4C over the 1921-50 average for the Hospital.
Since observations began in 1839 at Ventnor, the record for the highest mean temperature for a December has stood for 163 years when in 1852 10.2C was measured. So this has now been overtaken spectacularly by 1.7C!
The mean night time temperature was particularly noteworthy, keeping in double figures Celsius at 10.7C; not only was this 6.4C over the average night minimum, but it was also 2.0C more than the average day maximum!
The lowest temperature of the month was 6.6C observed on the 4th, well above freezing, although 5.9C was measured on the approach to midnight on New Years Eve – but this does not count as it was part of the meteorological day for 1st January.
Abnormally warm Decembers were recorded in 1934 and 1974, but although these were above average neither approached the warmth of 1852 or 2015.