On a clear sunny day on 10th September 2014 staff, Friends and volunteers gathered at the Cliff Top Hop Yard.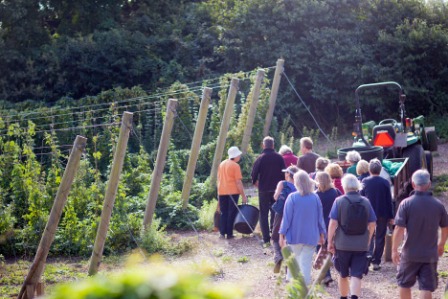 Picking began at 8am as soon as the dew began to dry.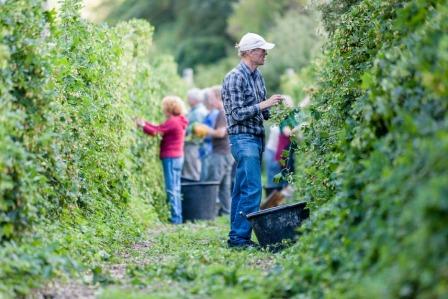 Picking hops by hand ensures only the fully ripe cones are selected, and all the bits and pieces of leaf, twig and spiders don't find their way into the finished crop.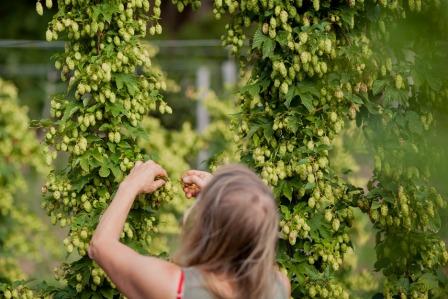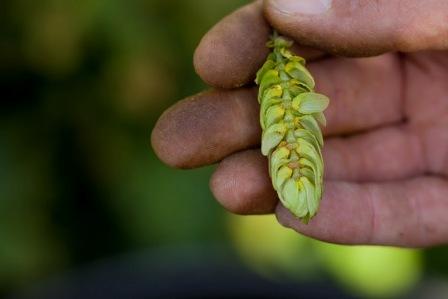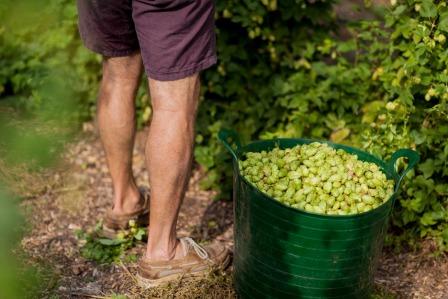 Xavier Baker from Goddard's Brewery came along to help and brought a barrel of Wight Squirrel, made using VBG's Sovereign hops from the 2013 harvest, for some timely refreshment.
Once the crop was all in it was taken for professional drying, analysis and packing ready for our very own next batch of Botanic Ale.