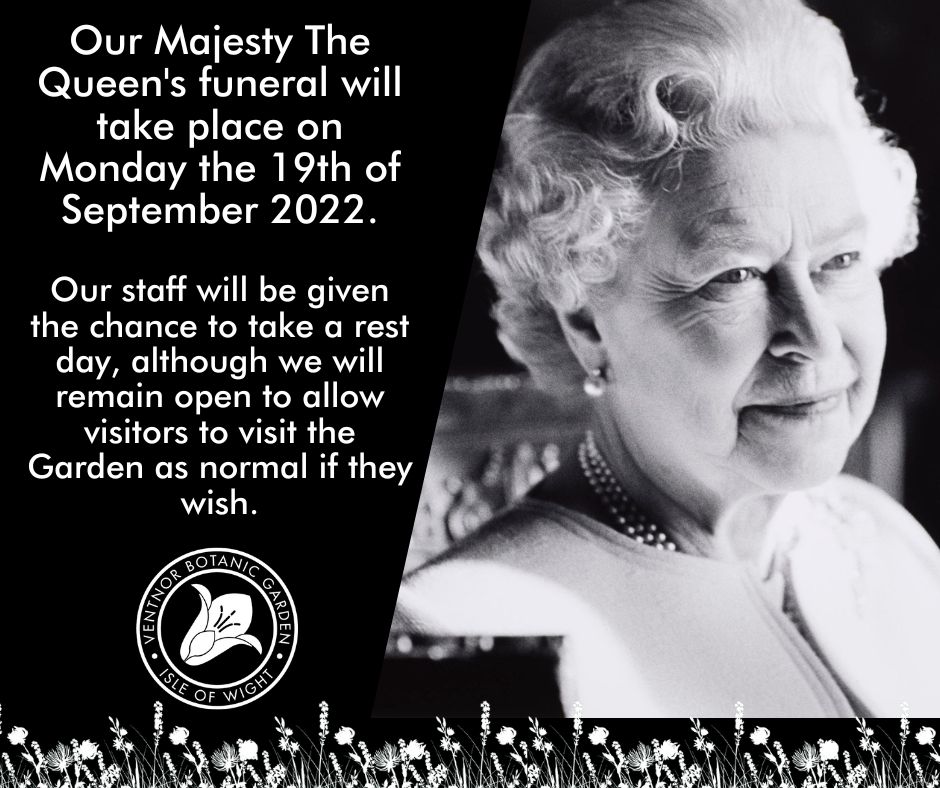 On Monday the 19th of September, 2022 our Queen will make her final great journey as she is laid to rest.
Our staff at Ventnor Botanic Garden will be given the option to take a rest day to witness the funeral.
However, we will remain open on the day, and so will the
Plantation Room Cafe
– Giving you all the chance to visit the Garden on the day if you wish to.
Monday the 19th of September 2022 will be a 'Donation Day' where we ask for a donation for access to the Garden rather than our set pricing.
That Garden's tranquil setting provides the perfect location for peaceful reflection.