See the enigmatic night flowering lily of legend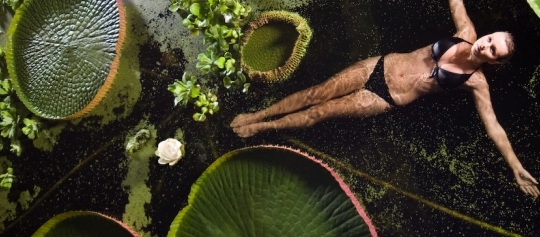 This week for the flowers of the Giant Waterlily have opened.  This year we are offering special opportunities to visit at night to see the amazing nightflowering lily.  After midnight the lily opens its flower, initially white and female, to attract the scarab beetles needed to pollinate it.  In the following daylight the flower closes, trapping the beetle, only to open again on the second night having changed colour to red and changed sex to male.
These special nights are not easy to predict, the Giant Waterlily decides when it will flower only on the afternoon immediately before, so please email us at info@botanic.co.uk for full details and up to date information on the next night.
As pollination takes place late at night when it is dark, we light the scene in order to see inside the complex flower.  Curator Chris Kidd will be on site to demonstrate the pollination mechanism and tell stories about the natural history, legend and myths about one of the most enigmatic plants in the world.