Far East Project – Moving Further East
A brand-new project is well underway here at Ventnor Botanic Garden with our new 'Far East Project'. Expanding even further East, in more ways than one! Our Japanese Garden (The original Eastern Garden) is being expanded further toward the East of Ventnor Botanic Garden's grounds. This project will also take in plant collections from further East around the world.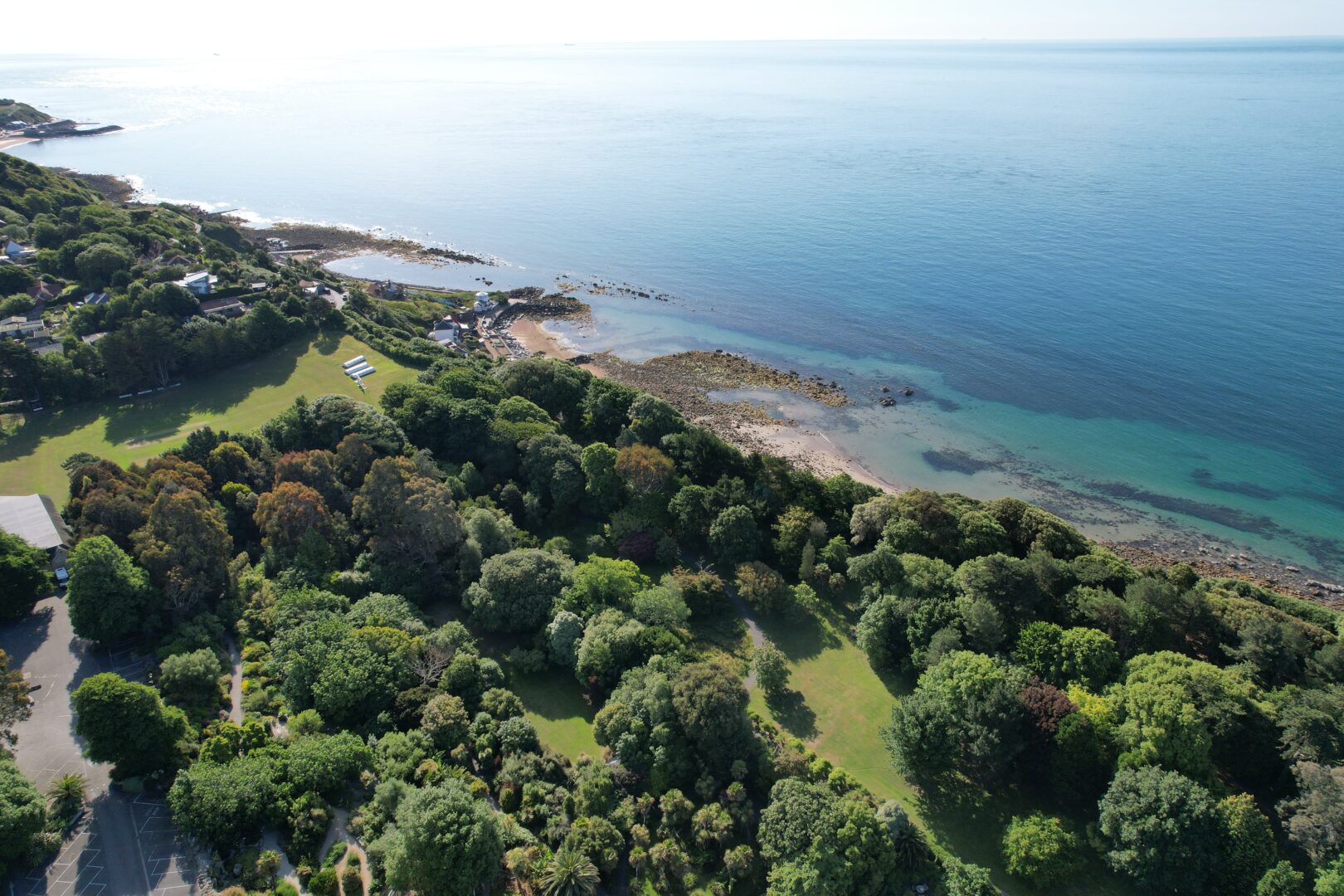 We are dubbing this 'Further East' project as a project for our Members. Using funds from our Memberships, directly in the Garden with this new major project, where we have begun the next phase of expansion for our Living Collection from the climatic regions of the Far-East that match our micro-climate here at Ventnor Botanic Garden.
The shallow, north facing valley side of Ventnor Botanic Garden had been previously under-utilised and had become an exceptionally deep windbreak with little or no new planting of value since 1972. This is because the focus has been on the greater valued, south facing side of the valley. With the south sides fully designated, the opportunity to develop the northern-facing valley – using the principals developed elsewhere in the Garden is clear.
The opportunity to determine up to 30% of the garden area of Ventnor Botanic Garden is a rare one, and we gave consideration to many principals beyond the plant makeup, such as garden flow, potential for a "big picture" landscape with avenues and sub-partitions, functional spaces etc. We have given consideration to inclusivity for all visitors in this topographically challenging area.
In our groundworks so far, it is clear this development has brought an entirely new landscape to Ventnor Botanic Garden, that of a parkland, with airy vistas extending over two acres.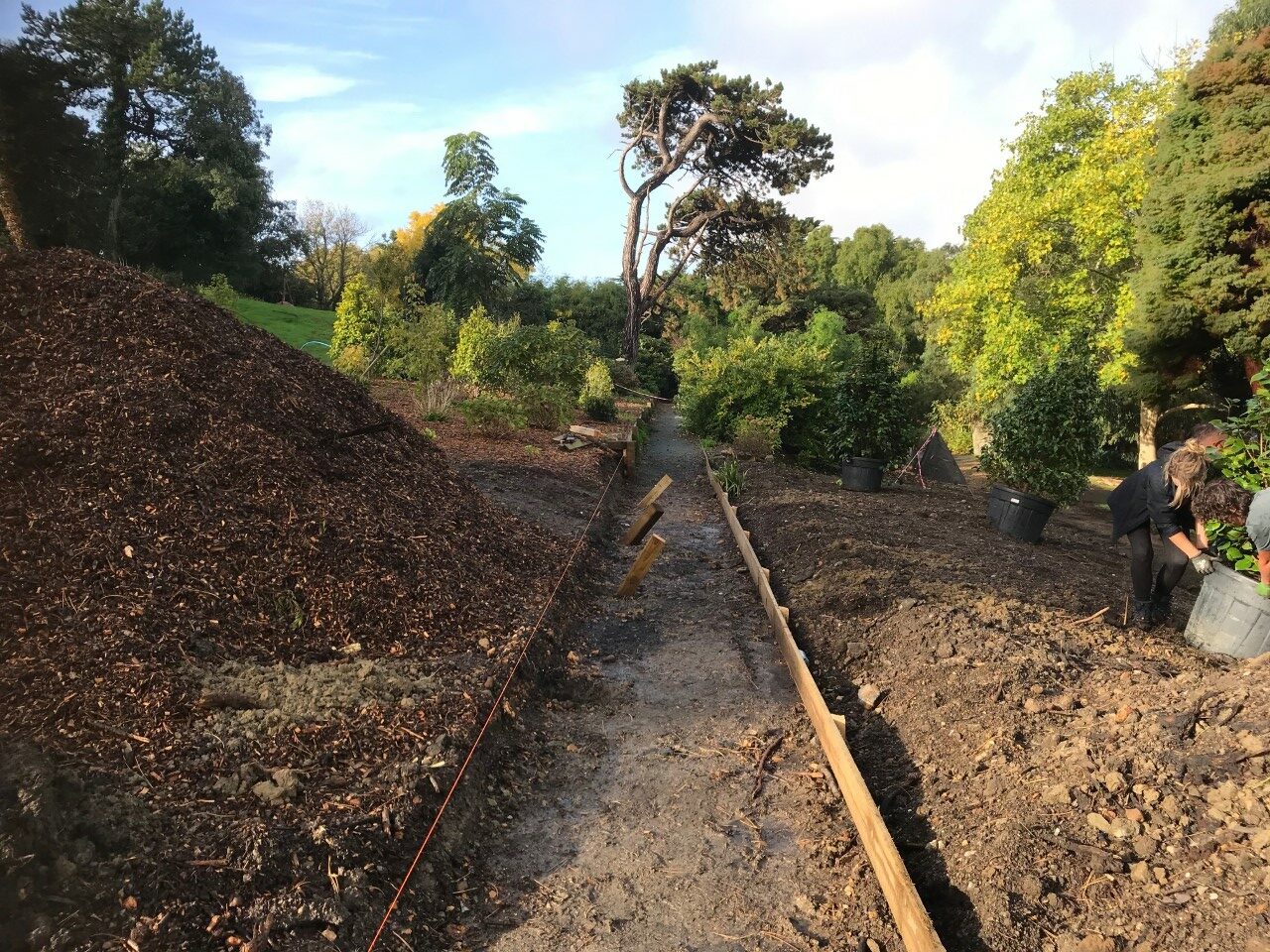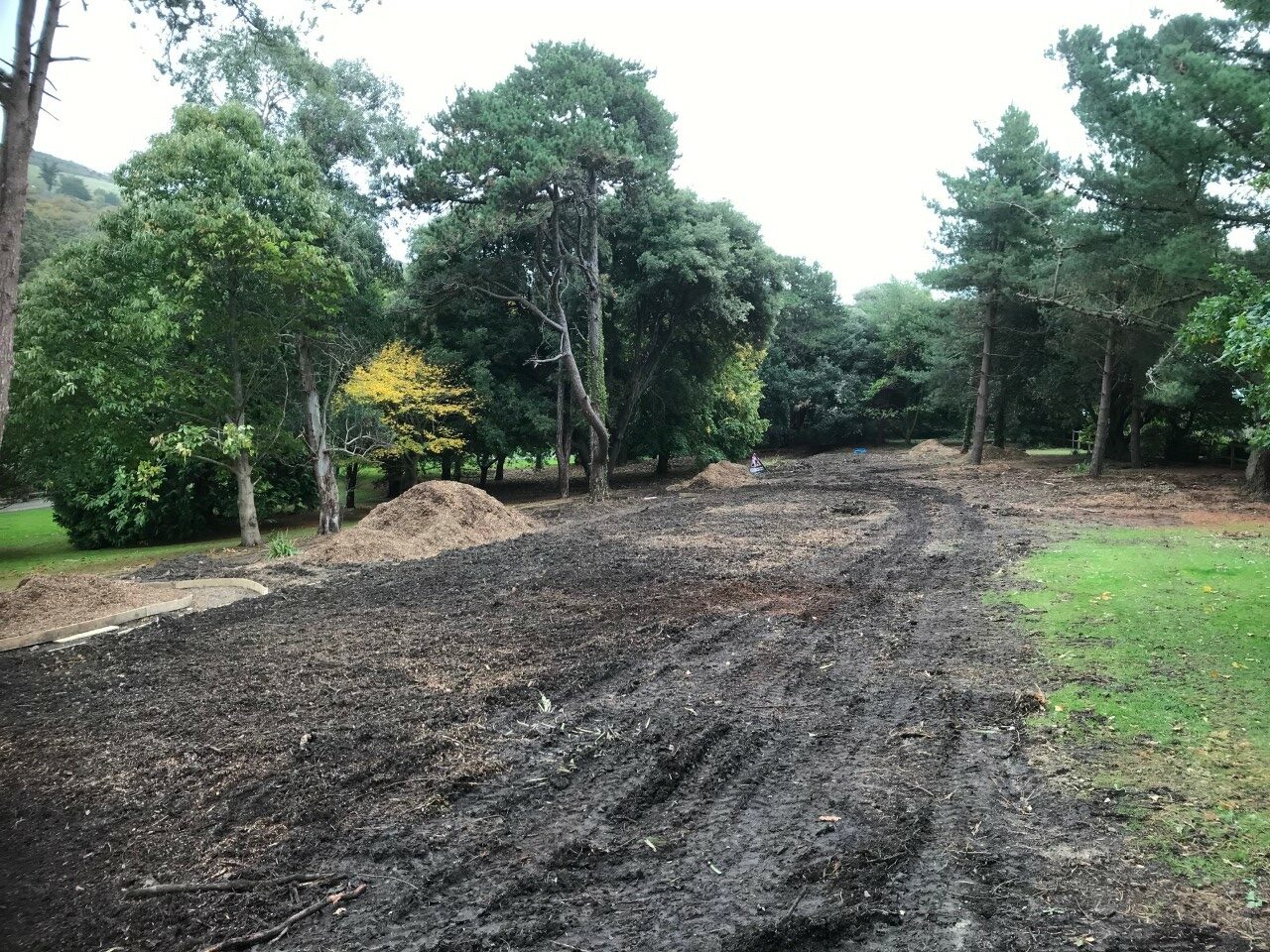 An area of woodland, largely unexplored by many of our visitors has been opened up as you see in the images above… The old Dr Henry Behrend Walk has been cleared and is now more accessable than ever. A new path will join this walk to the rest of the Garden further improving our accessable route for our visitors.
Far East Project – Expansion of the Living Collection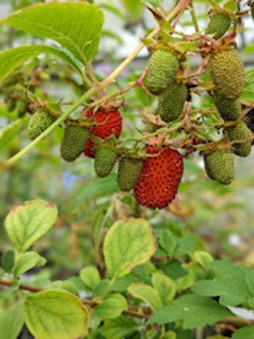 Mountain Raspberry
Rubus fraxinifolius
An exciting new addition to our Living Collection from the Rosaceae family to be planted out in autumn/winter 2022/2023 as part of the Further East project.
A rare, large growing species from the mountains of Taiwan, with impressive pinnate foliage in the style of R. rosifolius, the leaflets with impressed veins. White flowers followed by red/orange fruit. Growing to 3 meters. Often found on disturbed ground from the lowlands up to an elevation of 3,000m in montane forest.
Works carried out in the Far East Project so far
250m of new irrigation to promote plant establishment.
300m ducting for future projects.
68 unique new accessions of documented plants, all new to VBG.
1 Re-emerged Dr Henry Behrend Walk.
4 Victorian Pines preserved.
100 tonnes woodchip mulch spread.
Over 50m of new pathway under construction.