Isle of Wight Milky Way Shot is out of this World – Isle of Wight County Press
Taken from outside the tunnel at Ventnor Botanic Garden, which runs through the cliff and exits at its face to a sheer drop. It was built sometime in the 1880s when the grounds were home to the Royal National Hospital.
"I had been wanting to photograph this location for quite a while due to its unique perspective of the coastline and clear view of Ventnor seafront which you can see brightly in the centre of the image." – Photographer, Chad Powell.

The shape of the echium pininana which grows all around  Ventnor Botanic Garden and local gardens can be seen here resembling the structure of our milky way galaxy as seen from earth in a bizarre way.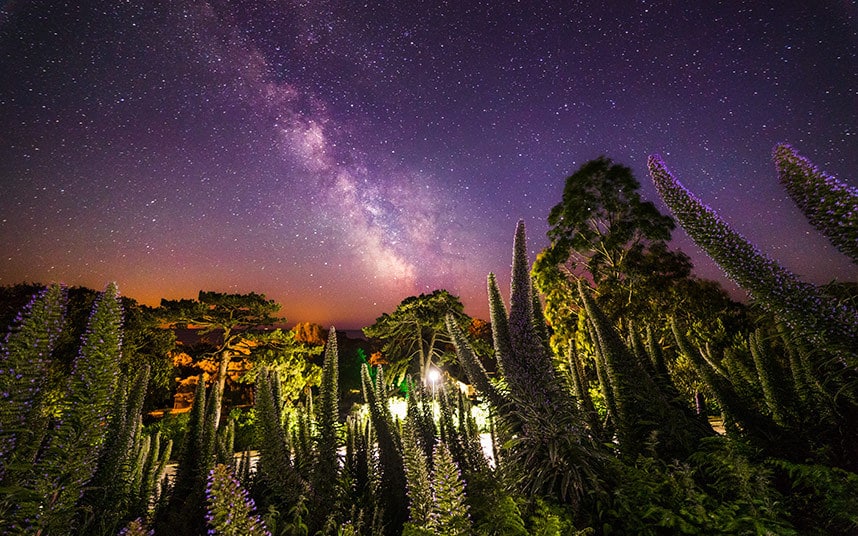 To see more of Chad Powell's Photography, CLICK HERE.