Crossing the Bar - Walking event @ Ventnor Botanic Garden
14oct12:00 pm5:00 pmCrossing the Bar - Walking event @ Ventnor Botanic Garden12:00 pm - 5:00 pm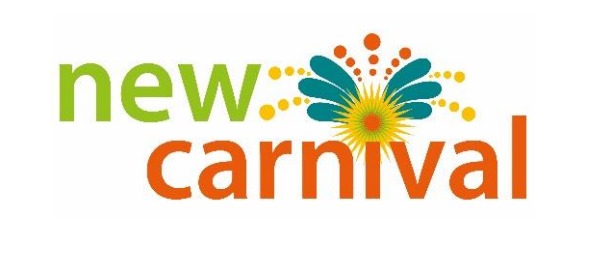 Event Details
New Carnival shines the light on IW Coastal Heritage
Crossing the Bar Project, 14,15,16 October 2022

Ventnor Botanic Garden will host this fantastic walking event on Friday the 14th of October 2022.
New Carnival shines the light on our celebrated Island Coastal Footpaths with animated trails, community arts participation and coastal heritage venues all joining together to create a unique three-day mini-walking festivalcalled Crossing the Bar (XTB).
Now in its second year, XTB is supported by the IW AONB (Area of Outstanding Natural Beauty), IW Ramblers, Visit Isle of Wight, Isle of Wight Council and Arts Council England. It celebrates the Island's unique status as a designated UNESCO Biosphere Reserve, with unspoilt heritage coast, landmark attractions,  diverse landscapes and wildlife, and top-class visitor attractions.
There will be at least four guided walks on offer each day of XTB, 14 in total, with short and longer route options. Each walk starts and culminates at a Coastal Heritage venue, where community arts presentations and performances are scheduled to mark the walkers return. Venues, schools, walk leaders and artists have all worked closely together to share their skills and knowledge for the project.
Venues taking part this year are: The Classic Boat Museum, The Museum of
Island History, Quay Arts Centre, Dinosaur Isle, Ventnor Botanic Gardens,
Dimbola Museum and Galleries and Fort Victoria.
IW Council's Heritage Education Services are supporting learning engagement. Schools and community groups taking part are: Yarmouth Primary, Newport C of E Primary, St Saviour's Primary, Lanesend Primary, The Bay School, Island Free School, Isle of Wight College Performing Arts Students, Samphire Dance Group, Morris dancers and FaT Samba.
Walks start from midday and post-walk celebrations are from 3.30 pm to 5 pm. Walks should be pre-booked through the Walking Festival website. Some venues are opening their doors to walkers and audiences free of charge during the afternoon to enhance the visitor experience. XTB will culminate in 2023-24, as the Isle of Wight joins in with National Year of the Coast celebrations and the opening of the new national trail – the England Coast Path. The England Coast Path will be the longest marked and managed coastal path in the world at over 2,800 miles. 80 miles of this will be on the Isle of Wight including a new extended route down the Medina Estuary.
Frankie Goldspink, freelance Creative Producer for New Carnival said

"The opening of the new National Trail is such a great opportunity for us on
the Island to shout out about what we have to offer. As well as encouraging
more people to visit and discover for themselves, we want local people, and our
children especially, to be proud of our UNESCO Biosphere status, to learn about
their local environment, to look after it, and ultimately to immerse themselves in it"
Did you know?
Our project is named after a poem by Alfred Lord Tennyson wrote in 1889 whilst he was crossing the Solent to his home at Farringford. The literal 'bar' he refers to is a sandbar (or spit) which forms part of the Island's NW heritage coastline. Penned 3 years before his death, he uses 'crossing the bar' as a metaphor for his own passing, contemplating the afterlife. The title for our project emerged through Covid as we were contemplating our own futures, facing our own vulnerability and an urgent global climate crisis. We wanted to give the phrase a positive spin – heralding a green recovery. Tennyson was a keen walker, with a great fondness for nature as well as the creative arts, and our project celebrates that connection.
For more information on XTB, or about getting involved in the project contact New Carnival
Company at
frankie@@thenewcarnivalcompany.com or hello@chrisandfrankie.co.uk
Tel: 01983 716095, mobile 07794 699558
Full details of the walks and booking at www.isleofwightwalkingfestival.co.uk
more
Time

(Friday) 12:00 pm - 5:00 pm