Artists in Residence at Ventnor Botanic Garden, Spring 2022
Here at Ventnor Botanic Garden, we're proud to welcome artists from across the globe as Artists In Residence. Working, displaying their art and living on-site, here at the gardens.
Our current artists in residence, Sarah Doerfel (DE) and Vincent Scheers (BE) are working on their upcoming exhibition telling stories of extinction and spook. The results of these explorations will be on view in May in the garden's greenhouse and studio (exact dates to be announced soon). There will be sculptures made of natural green sand harvested at Shanklin Beach, on the Isle of Wight – paintings, sound sculptures and more.
Sarah studied Photography and Fine Arts in London and Munich, Vincent studied Printmaking and Fine Arts in Antwerp and Munich. The artists live and work in Munich and show their work in national and international exhibitions.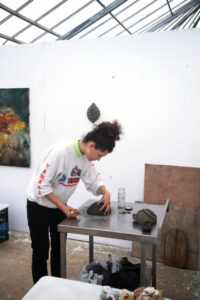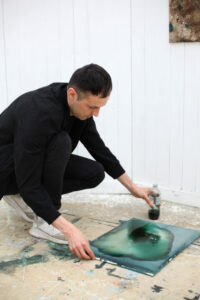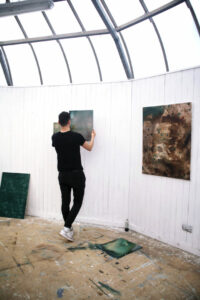 This project is kindly supported by the Cultural Department of the City of Munich.