The Ventnor Botanic Garden Giant Waterlily in Bloom…
The team here at Ventnor Botanic Garden are thrilled to see another stunning flower on our Giant Waterlily in bloom this week. If you've not managed to catch them yet, here's a couple of photos for you to see them in their full beauty.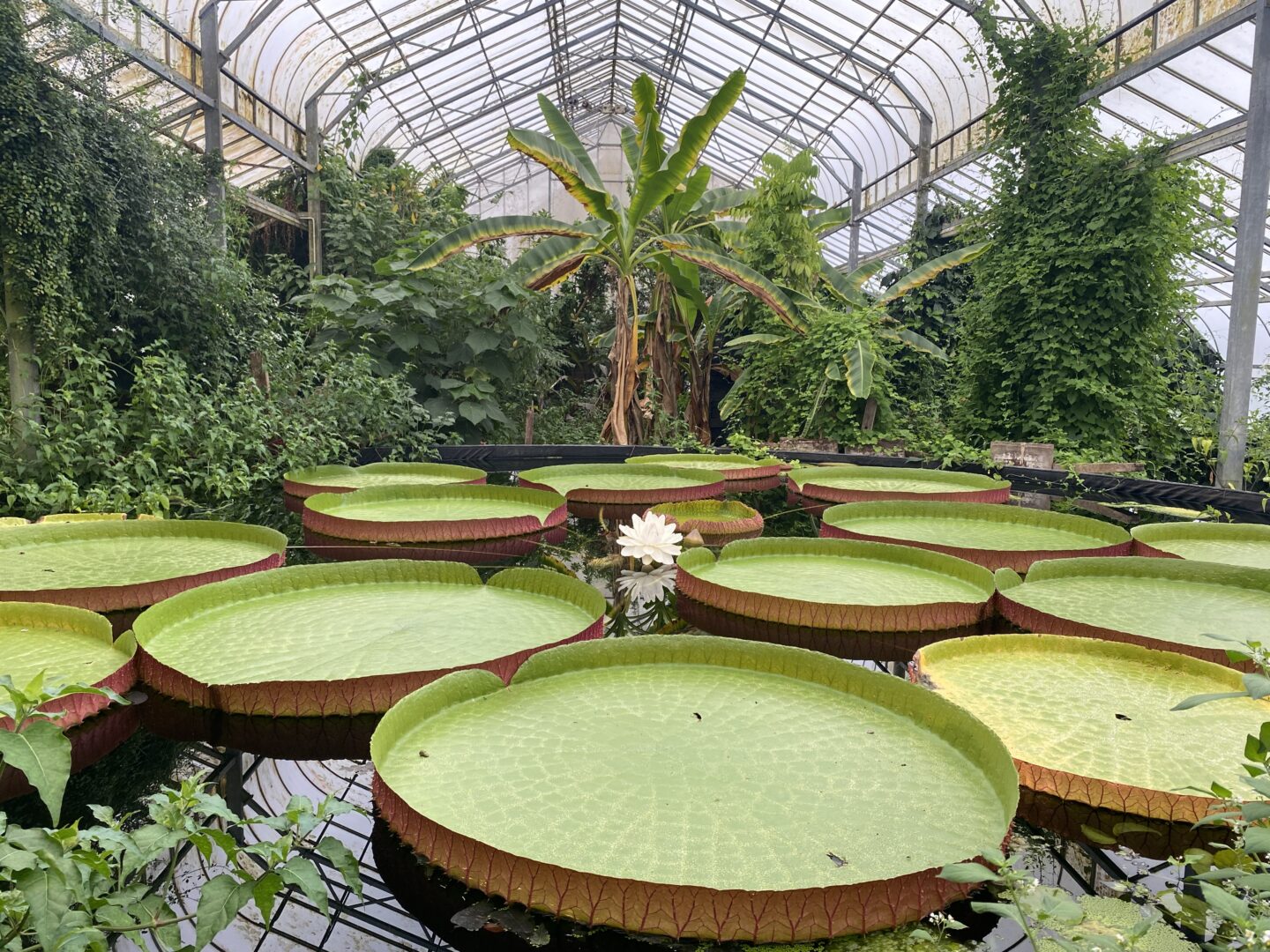 < Just 9 hours between these photos of the Giant Waterlilies in bloom. >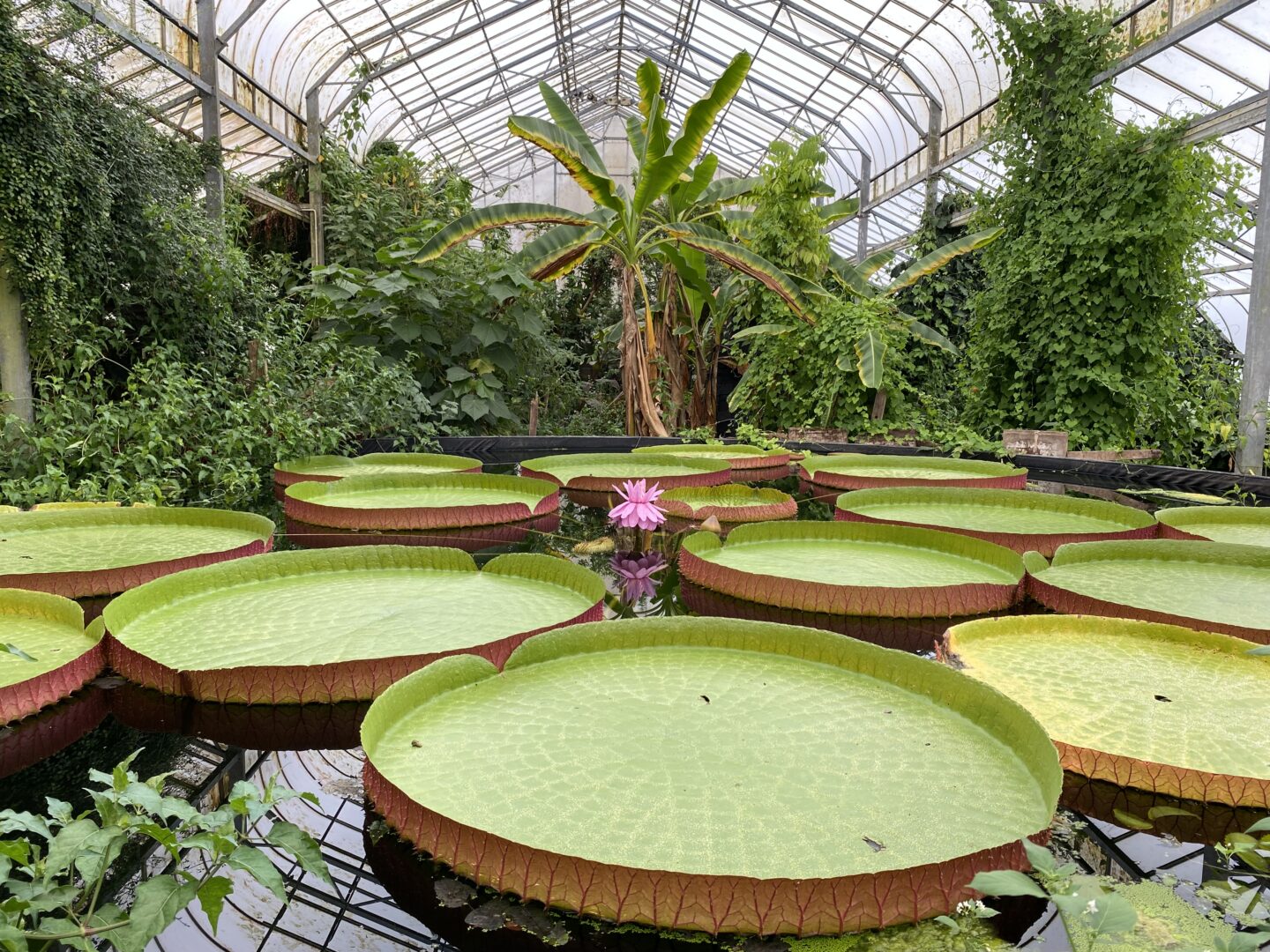 These images (above) show the same Waterlily in Bloom, with just 9hrs gap between the two photos. It's interesting to see just how much the flower changes in a short span of time. Peaking their bloom during the middle of the day.
A close up of our Waterlily in full bloom (Right.)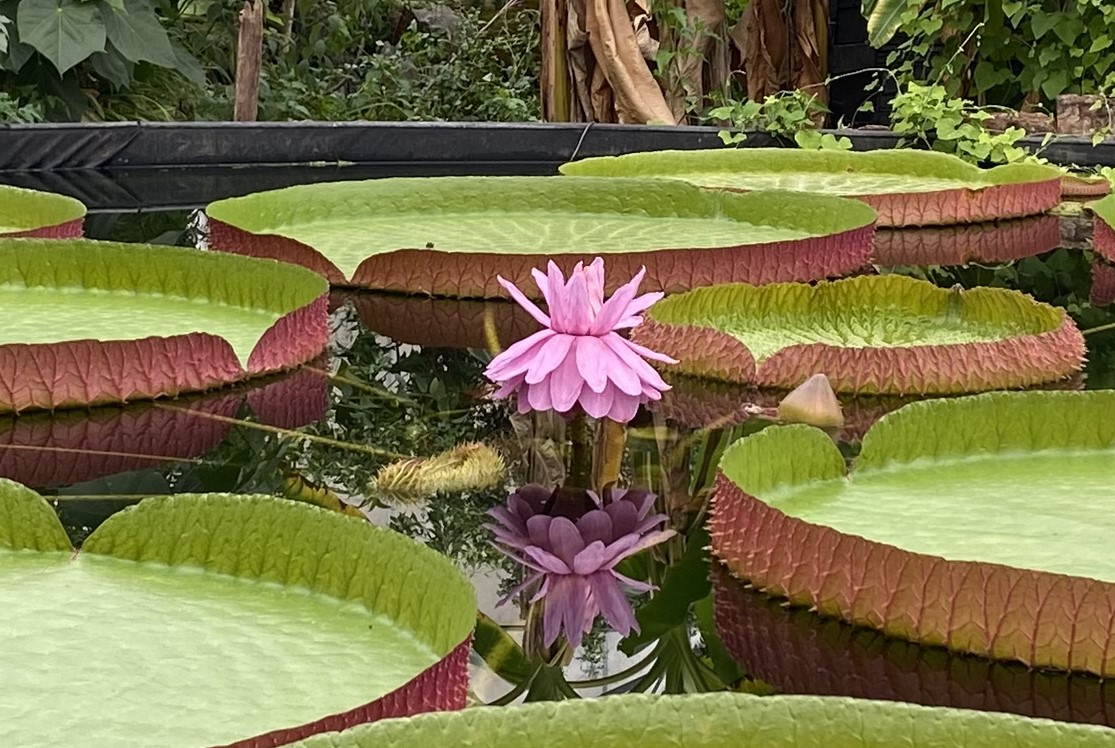 Look back at an earlier article discussing the discovery of a 3rd species of Giant Waterlily – Read Here. (Right) you'll see an extract from this article, looking at the Ventnor Botanic hybridised Victoria amazonica.
"In 2014 we hybridised Victoria amazonica with a plant of what was to become the new species at Ventnor Botanic Garden. This was only the second time we'd successfully crossed two giant waterlilies on the Isle of Wight. The resultant hybrid, televised on BBC2's TV series "Carol Klein's Plant Odyssey" in which Carol viewed the first night opening of the plant's enigmatic flower with Curator Chris Kidd. As suggested in the film, this really was a first, the implications of which are only now becoming clear."