Australian Terraces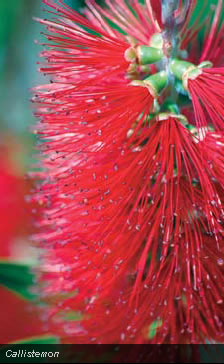 This is one of the hottest parts of the Garden in summer; it has very poor, stony soil. To take advantage of this, the steep south-facing bank is planted with Eucalyptus to form a patchwork mosaic of foliage through which a rock face is visible. This rock is man-made and has been used to stabilise the shifting bank.
Bottle Brushes and Tea Trees are planted densely in the valley to resemble the scrubby habitat of these plants. Deep in the valley is a soak away remaining from Victorian days planted with ferns that lead towards a dell of tree ferns.
A bridge spans this glade towards the Americas collection and the New Zealand garden.
Read more about our Australian Terraces and see our new developments here.
Tel: 01983 855397  |  Ventnor Botanic Garden Community Company C.I.C  | Company Number: 07976468 | Registered Address: Undercliff Drive, Ventnor, Isle of Wight, PO38 1UL