Opuntia species, the Prickly Pears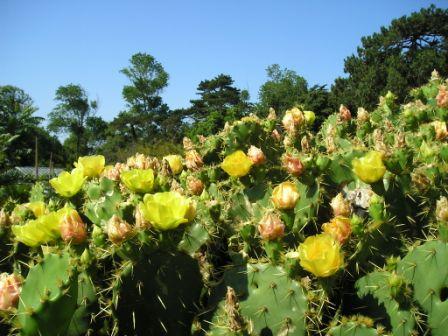 The Opuntia cacti are in flower during July and creating quite a display of fiery colours; yellows, reds and peachy hues in our Arid Garden.  After flowering we await the Prickly Pear fruit, a spiny delicacy that our chefs make safe in edulis and present as a rare epicurian delight.  Where else can you eat home grown Prickly Pears in the UK?
SIGN ME UP!
If you would like to receive regular news, updates and offers from VBG, please sign up here...

Tel: 01983 855397  |  Ventnor Botanic Garden, Undercliff Drive, Ventnor, Isle of Wight, PO38 1UL