The Tropical House
The Tropical House is a theatrical display where the visitor enters through a derelict mineshaft that opens up into the rainforest heat. Plants are growing everywhere in the high humidity produced by running water.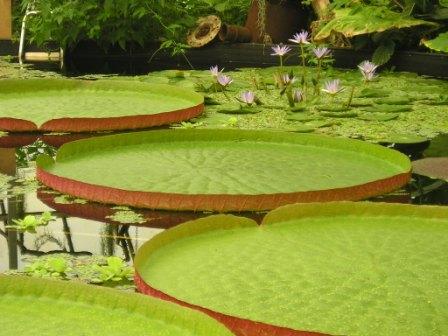 Further in, a warm pool of water shows the Giant Waterlily in the summer months.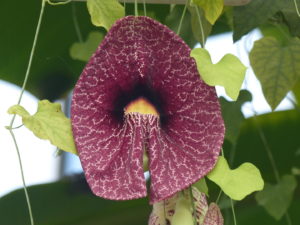 The Brazilian Dutchman's Pipe, Aristolochia gigantea, produces its spectacular but foul-smelling flowers from vines clambering around the superstructure during the summer months and shy fish can be seen in the canal next to the boardwalk.

Tel: 01983 855397  |  Ventnor Botanic Garden Community Company C.I.C, Undercliff Drive, Ventnor, Isle of Wight, PO38 1UL