Today's Flower of Power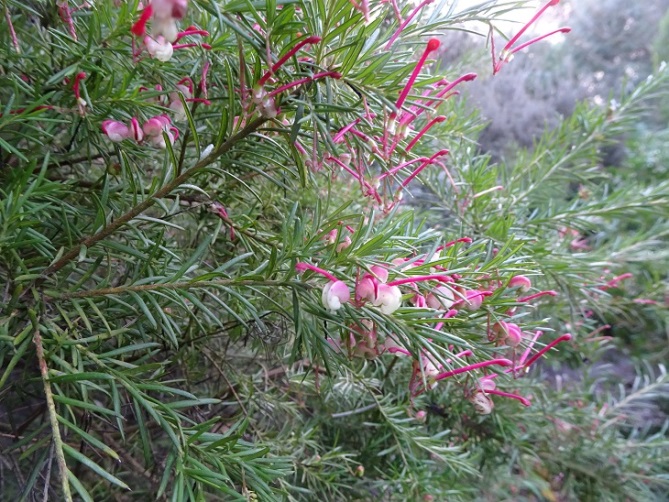 This week look out for the pink-flowered Grevillea on your right as you enter the Australian Terraces. These brightly coloured, petal-less flowers are most peculiar, each consisting of a calyx tube that splits into 4 lobes with long projecting styles. Discover more about the most notable plants of the season in this month's Garden Highlights.
SIGN ME UP!
If you would like to receive regular news, updates and offers from VBG, please sign up here...

Tel: 01983 855397  |  Ventnor Botanic Garden, Undercliff Drive, Ventnor, Isle of Wight, PO38 1UL