The Heritage Centre
At the foyer outside edulis restaurant, is our exhibition of artefacts, photographs and curious facts, displayed to illustrate the heritage of Ventnor Botanic Garden, formerly the National Hospital for Diseases of the Chest.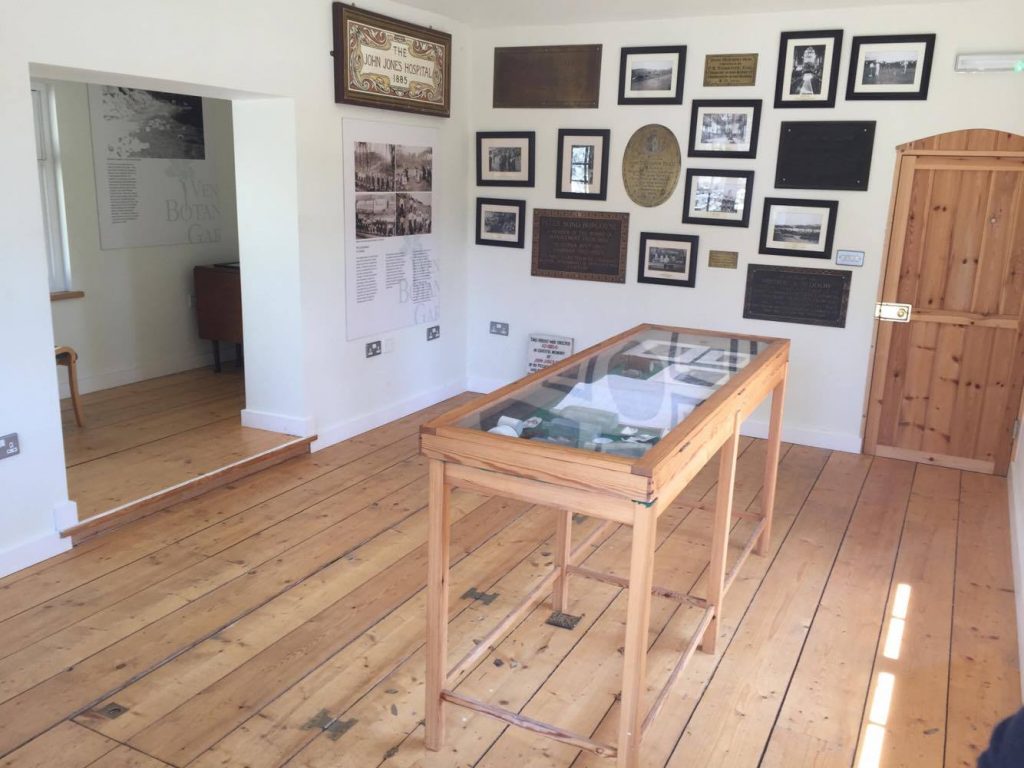 The importance of our microclimate
The history of Ventnor Botanic Garden starts and stops with its microclimate. We are 5C hotter than the rest of the Isle of Wight and the UK mainland; hence 'Britain's Hottest Garden'. As such we are a bellwether for climate change, for what is likely to grow and not grow in UK gardens in the future. From the Canna Lilies we no longer lift in winter to the plants that we alone can grow outdoors in the UK we take pushing the boundaries of half hardiness seriously. We rarely get a frost and if we do the Garden heats quickly when the sun returns due to the temperature buffer of the English Channel, the south facing aspect of the Undercliff, and the shelter from north winds which pass overhead.
A history of healing
The micro-climate originally attracted the National Hospital for Diseases of the Chest in the 1860's and 150 years later the health giving attributes of the microclimate continue to benefit VBG plants and Garden visitors. Dr Arthur Hill Hassall, a polymath of his times, visited Ventnor to recuperate from an illness and foresaw the role the micro climate could play in alleviating the scourge of the day – tuberculosis. Over time families stepped up as benefactors to build the hospital wings or blocks as they came to be called. Each family had their crest installed over the entry door of the block they financed. These crests are on display today in our edulis Restaurant.
An eye to the future
In our way of thinking saving VBG for future generations means standing firmly on the shoulders of the past. We believe the role of the botanic gardens will become more and more appreciated over time as safeguarding the world's flora becomes a priority. We are proud to have kept this small, provincial garden on the map.

Tel: 01983 855397  |  Ventnor Botanic Garden Community Company C.I.C, Undercliff Drive, Ventnor, Isle of Wight, PO38 1UL